Islamic Creed Classes
6 sessions per module, weekly
This course offers participants a deeper insight into the purposes of creation and existence of Mankind according to the Quran and the deeds of Prophet Muhammad (Peace be upon him). Participants will also acquire basic understanding of Islamic creed (tenets of faith).
Module 1 (The Pillars of Faith & Islam):
This module is recommended for beginners' with little or no basic knowledge of Tawhid
The Creator and His Attributes
Elaboration on the prophetic revelation
Faith in matters of the unseen
Module 2 (Fostering Relationship With The Creations):
Different views on the Creator
Mission of the Prophets (Peace be upon them)
The Creator and the creation
Concept of Tawhid
Freedom & responsibility
Significance of the Opening Chapter in the Quran (Al-Fatihah)
Module 3 (Realm After Death):
Understanding the human life
Death, the beginning of the new life
The Intermediate Realm (Barzakh)
Resurrection
5 stages in the day of Judgment
The final abode: Paradise and Hellfire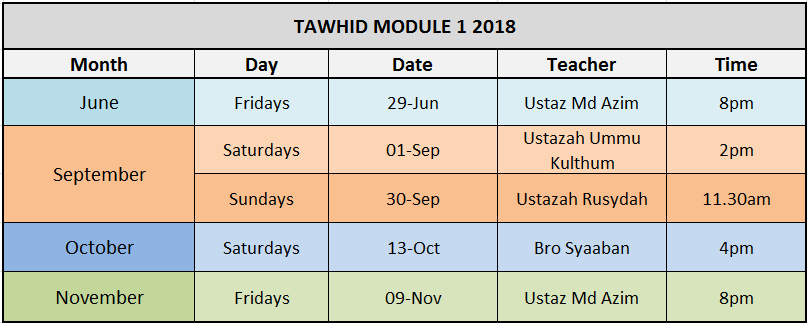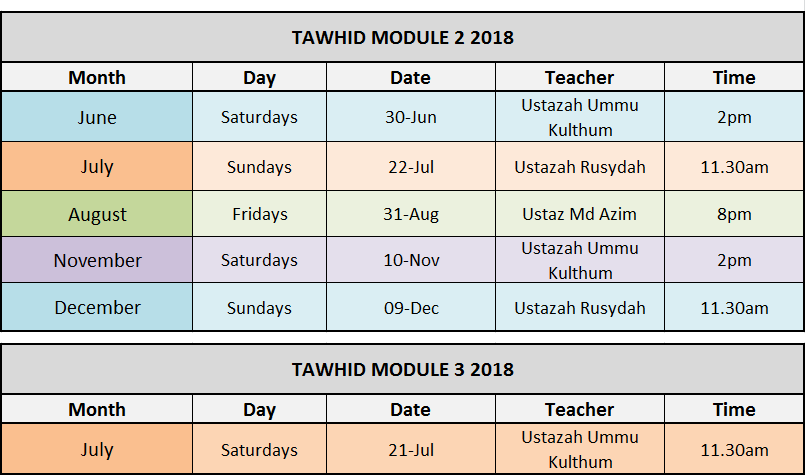 Registration will be opened 1 month prior to course commencement.
CLICK HERE FOR REGISTRATION OF COURSES
ALSO AVAILABLE: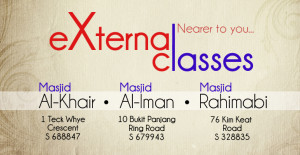 Click here for our classes @ other Mosques
You May Also Like…
Important Links
---
 For further information on courses, kindly contact:
Education Division
Here are the upcoming cycles:
No Events