You can find some of Darul Arqam Classes at external locations as part of collaboration efforts between Darul Arqam and the esteemed mosques listed below:
Masjid Al-Khair  ~ 1 Teck Whye Crescent Singapore 688847
Masjid Al-Iman  ~ 10 Bukit Panjang Ring Road S(679943)
Masjid Al Muttaqin ~ 5140 Ang Mo Kio Avenue 6 S(569844)
Masjid Al Istighfar  ~ No. 2 Pasir Ris Walk, S(518239)
---
Previous Partners:
-Masjid Al Amin
-Masjid Al Ansar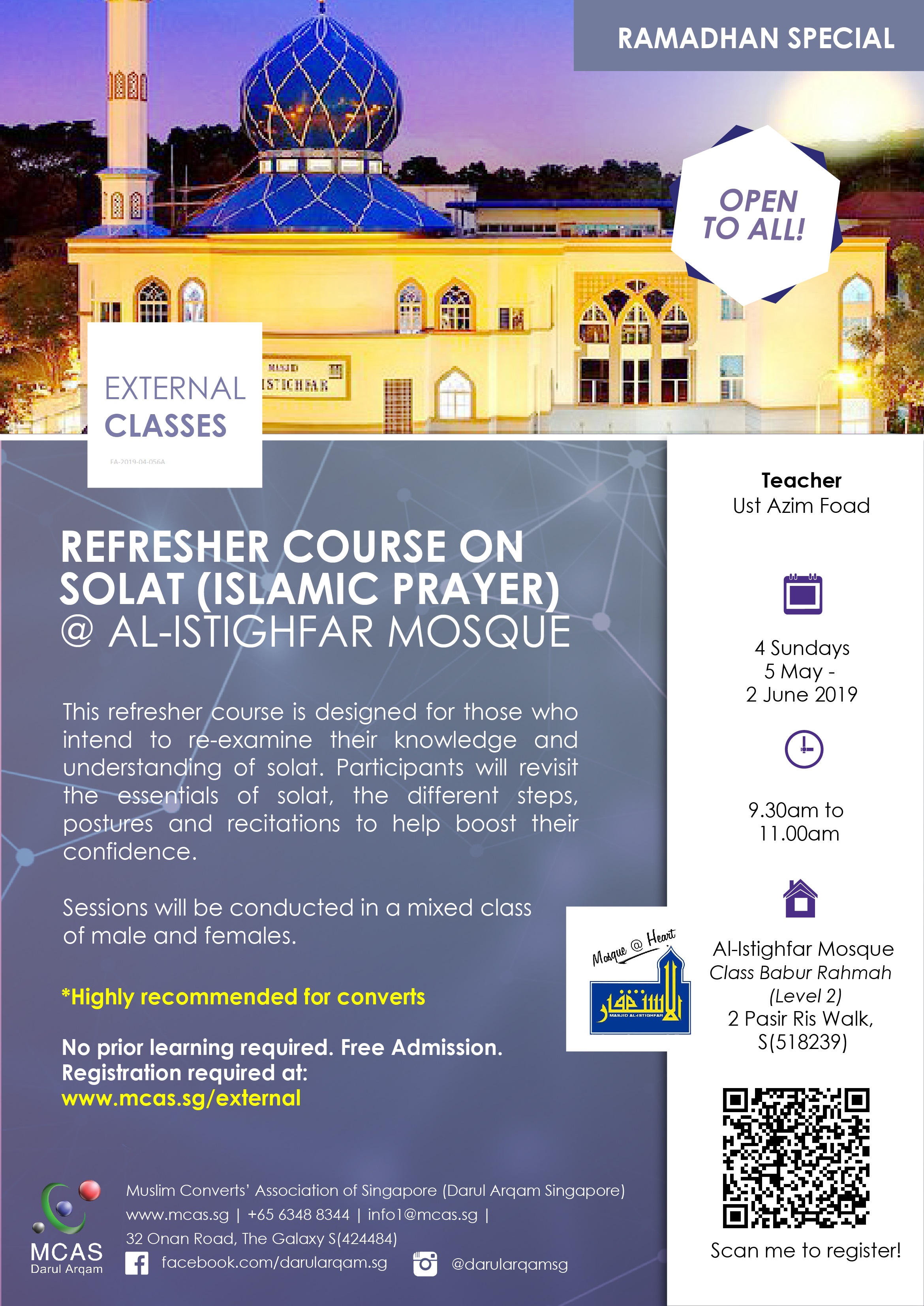 All classes conducted on mosques' premises are in English.
All registrations and enquiries shall be made to DARUL ARQAM SINGAPORE.
All are welcome! Converts are highly encouraged to attend.
Register and Join Us Now!
See you there!
You May Also Like…
Here are the upcoming cycles:
No Events