4 sessions, daily
Recommended pre-requisite: BCI or BCX
Covering the same contents as LP1 within a shorter period, this is conducted to benefit foreigners and those with irregular working hours. LPX presents practical lessons of the 5 daily prayers involving demonstrations by the tutor. It offers a step-by-step guide on how to perform the obligatory (fardhu) prayers. Sessions are conducted in small groups for males and females respectively.
Next Cycles Available:
Lets Pray Express Schedule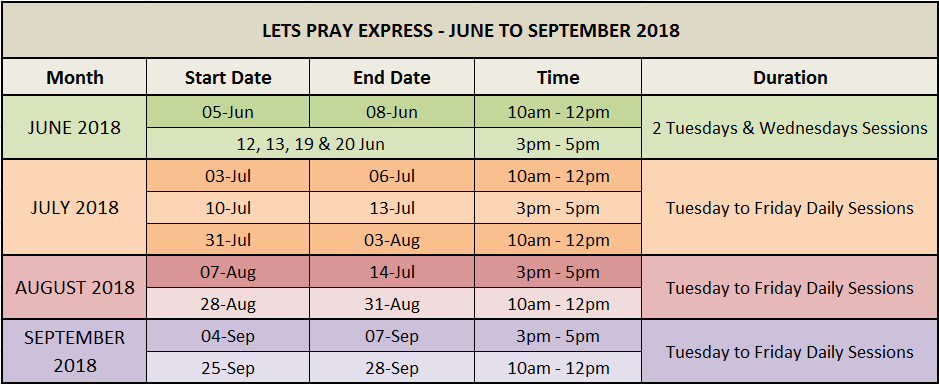 Registration will be opened 1 month prior to course commencement.
CLICK HERE FOR REGISTRATION OF COURSES IN 2018
You May Also Like…
Important Links
Here are the upcoming cycles:
No Events