BASIC QURAN COURSE
10 sessions per module, weekly
This course focuses on the recitation of the Quran. It covers details from the basics of the 28 Arabic alphabets to the rules of proper articulation, intonation and emphasis that shape the beautiful recitation of the Quran.
Module 1 (Quran Phonetics):
This module is recommended for beginners with little or no basic knowledge of Quranic recitation.
Introduction to the 28 Arabic alphabets
Proper pronunciation of each alphabet and its attributes
Strokes/Symbols (e.g. Fathah, Kasrah), their origins, functions and properties
Module 2 (Quran Reading):
Introduction to Sukun and Syaddah and their functions.
Introduction to Tanween and Nuun as-Sakinah and their rulings.
Module 3 (Quran Tajweed):
Focus on the pronunciation and rules of articulation and intonation (Tajwid) involving Izhar, Idgham, Ikhfa' and Iqlab
Rules of Tajwid on Madda, the rulings of Lam and Ra' and Qalqalah
Module 4 (Quran Talaqqi):
Our Quran Talaqqi course is designed to allow students to have more chances in correcting and refining their Quran recitation with teachers who went through the chain of authorities (sanad) in Quran recitation and have read with renowned scholars of the field.
Students for this class should have these pre-requisites:
Student is able to recite the Juz 30 of the Quran i.e. chapter 101 (Surah Al-Qari'ah) to chapter 114 (An-Naas).
Student also should have learnt or have basic knowledge in:
Makharijul Huruf (proper articulation/ pronunciation of the Arabic letters);
Rulings of Nun Sakinah and Tanwin (Tajwid i.e. Idgham, Ikhfa', Iqlab & Idzhar);
Rules of Qalqalah.
In this course, the teacher will guide the students in proper recitation of Surah An-Naas (Chapter 114) until Surah Al-Qari'ah (Chapter 101); beginning from the last page of the Quran.
Class is open for 30 students only (for both brothers and sisters) and registration is required.
TEACHING METHODS:
1.Iqra' Method
The Iqra' method emphasises  the phonetic method of teaching. Through this method, students learn on recognizing individual Arabic alphabets and its vowels before learning on how to read the words and eventually sentences from the Quran.
This method provides a step-by-step guide for students from knowing the 28 individual alphabets of Arabic, the vowels, the forming of alphabets into words and learning to recite Quran completely.
Book used: The 6 Iqra' Books developed by Ustaz Haji As'ad Humam.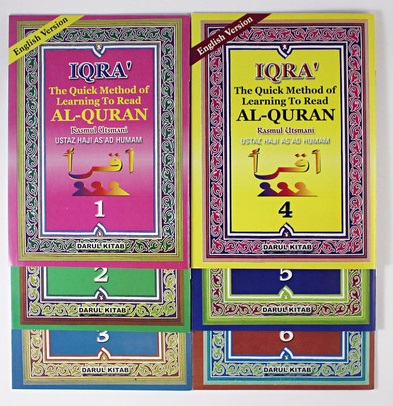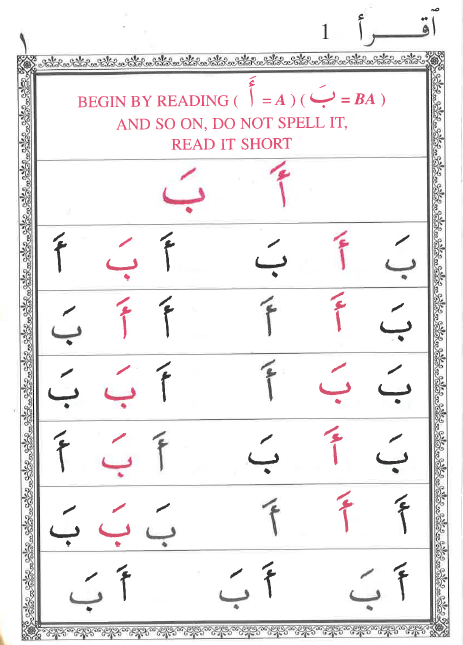 2.Akhyaar Method
Compared to the traditional method of learning the Quran through recognizing the Arabic alphabets and eventually the ability to read words and sentences, this method offers a different approach in learning Quran recitation.
Students are introduced to Arabic words first, and thereafter recognize the individual alphabets and how they are pronounced.
Book used: 'Haqqa Tilawatih' developed by Ustaz Iskandar Bin MYA.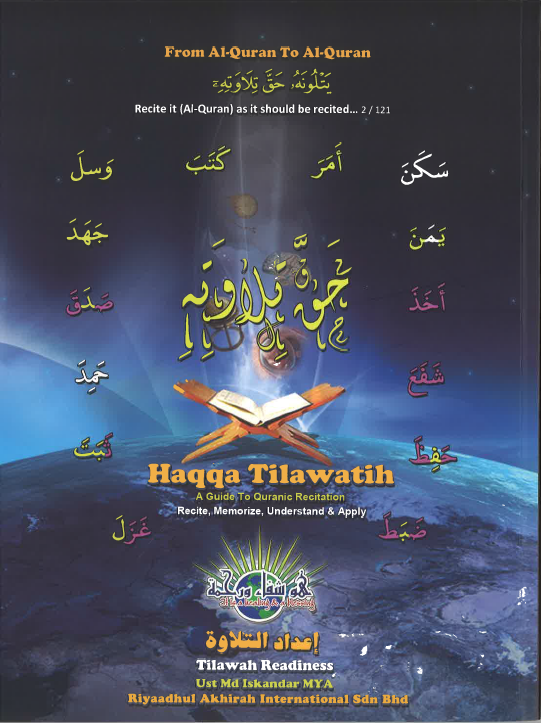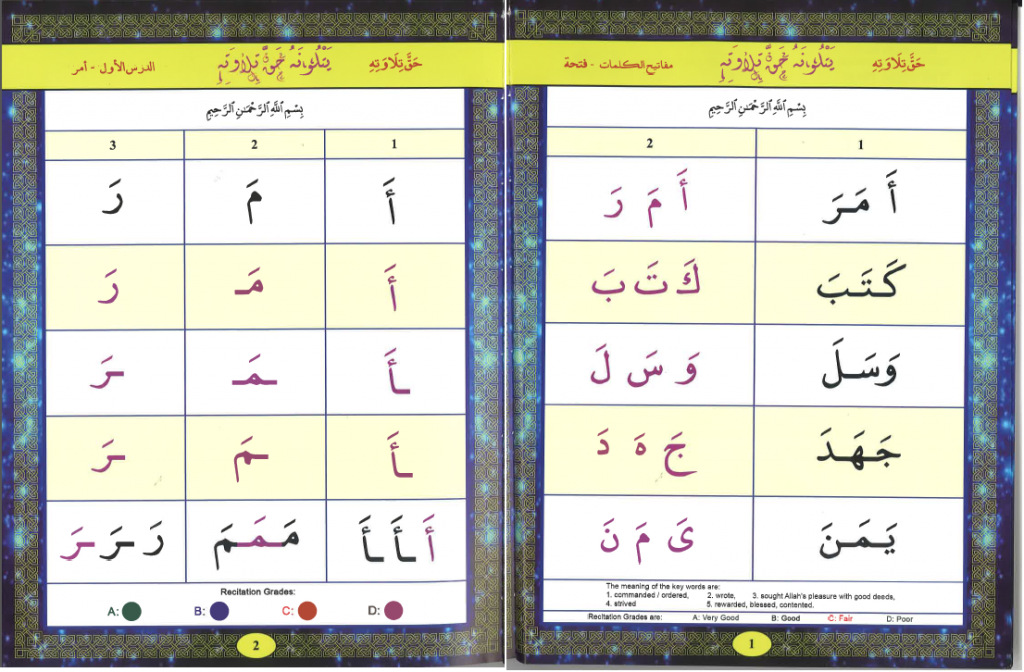 QURAN MODULES SCHEDULE: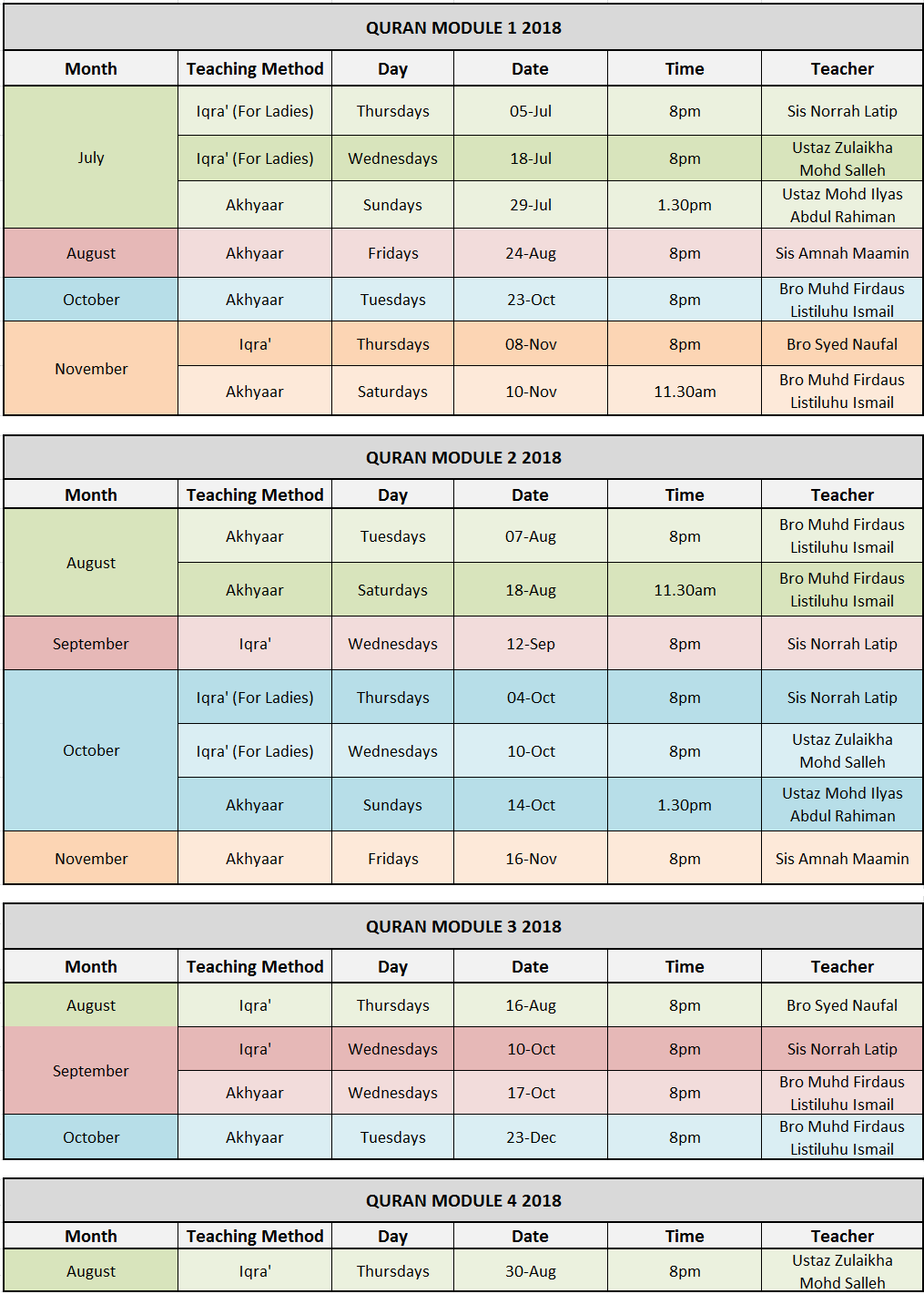 Registration will be opened 1 month prior to course commencement.
CLICK HERE FOR REGISTRATION OF COURSES
You May Also Like…
Important Links
Here are the upcoming cycles:
No Events