Reaching Out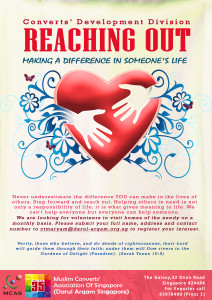 Neverunderestimate the difference YOU can make in the lives of others. Step forward and reach out. Helping others in need is not only a responsibility of life; it is what gives meaning to life. We can't help everyone but everyone can help someone.
We are lookingforvolunteers to visit homes of the needy on a monthly basis.
Please submit your full name, address and contact number to ctmaryam@darul-arqam.org.sg to register your interest.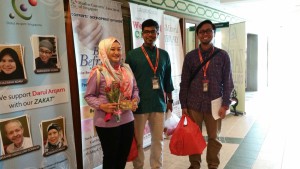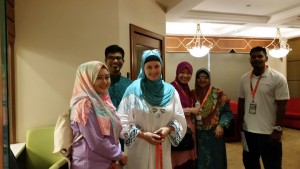 ---