The "Converts' Rewards Card".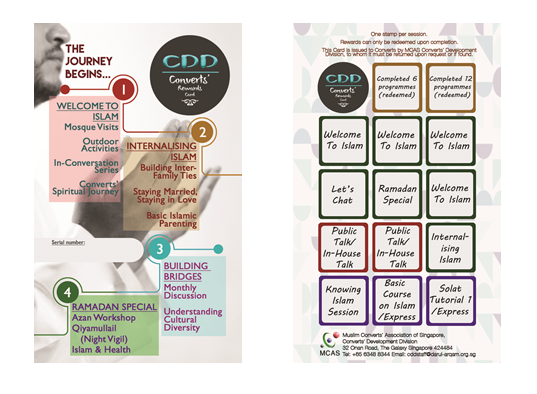 The Converts' Development Division (CDD) is proud to present "CDD Converts' Rewards Card". This card serves as an exclusive opportunity for you to redeem 2 special rewards.
When you attend each programme, as stated in the card, you will be rewarded with 1 stamp. Card must be stamped on location at the end of each programme.
Complete 6 programmes to receive your 1st reward; and when you complete all 12 programmes, you will receive an even greater reward.
Do not miss this chance to grab our exclusive rewards at the same time benefitting from our courses and workshops.
---