2) INTERNALISING ISLAM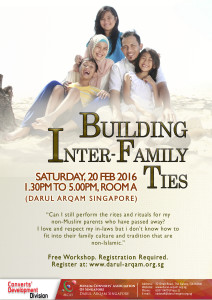 Building Inter-Family Ties: Social bonding workshops that cover topics related to inter-family ties and mixed marriages.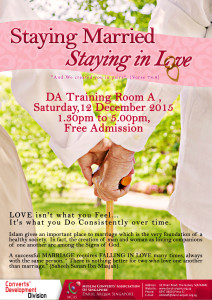 Staying Married, Staying in Love: Team-building and interactive programme for married couples.
Basic Islamic Parenting: Workshops to build understanding of the concept of Islamic parenting and the role of family members.
---