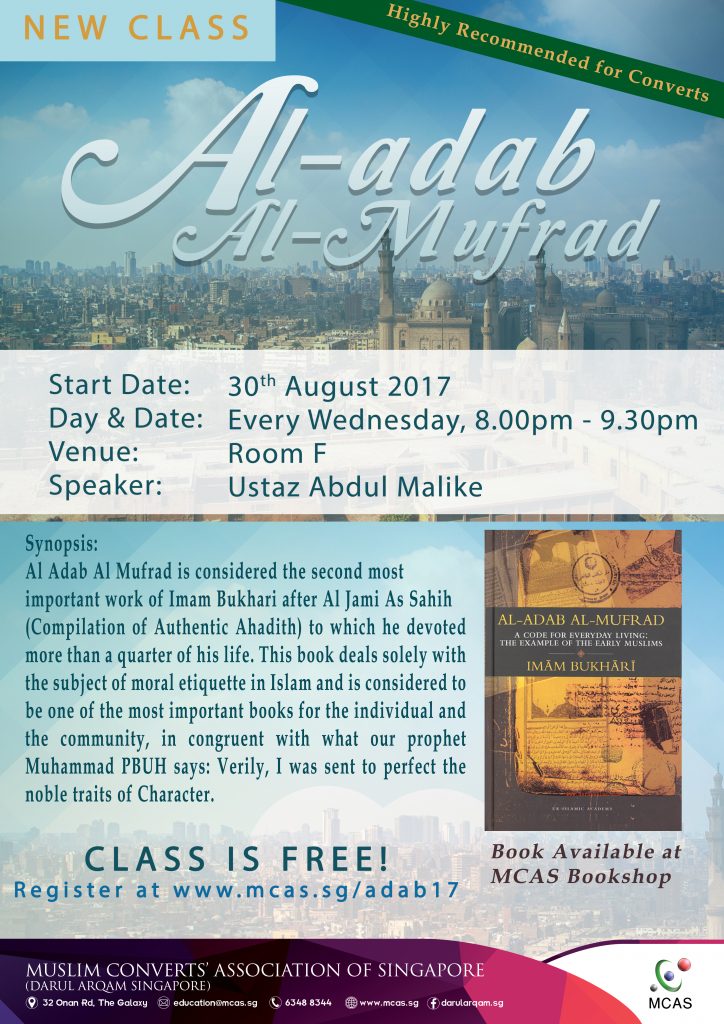 Course Synopsis:
Al Adab Al Mufrad is considered the second most important work of Imam al-Bukhari after Al Jami' As Sahih (Compilation of Authentic Hadith) to which he devoted more than a quarter of his life.
This book deals solely with the subject of moral etiquette in Islam and is considered to be one of the most important books for the individual and the community, in congruent with what our prophet Muhammad pbuh says: "Verily, I was sent to perfect the noble traits of Character."
Course Dates & Time:
Day: Every Wednesday, beginning 30 August 2017
Time: 8pm – 9.30pm.
Venue: Darul Arqam Training Room F, level 3
Trainer:
Ustaz K H Abdule Malike
Come Join Us!!!
Online Registration is Required!
Teacher's Profile: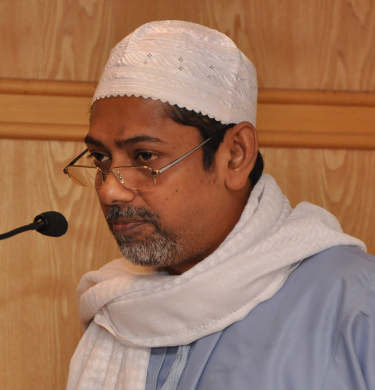 Ustaz K H Abdul Malike Bin Maiden
The teacher is a student of the late Moulavi Babu Sahib. He attained his Certificate in Islamic Studies in 1995. He is currently a volunteer and a part time religious teacher with Darul Arqam and SKML (Singapore Kadayanallur Muslim League). He is the VP of SKML and Principal of Madrasah Darul Quran (SKML). The speaker has experiences in leading groups to Hajj and Umrah and  has conducted various enhancement programs such as Quran and Tajweed classes, Haj and Umrah classes and also delivered Eid Sermons.
Bookings
This event is fully booked.
Click to return to: