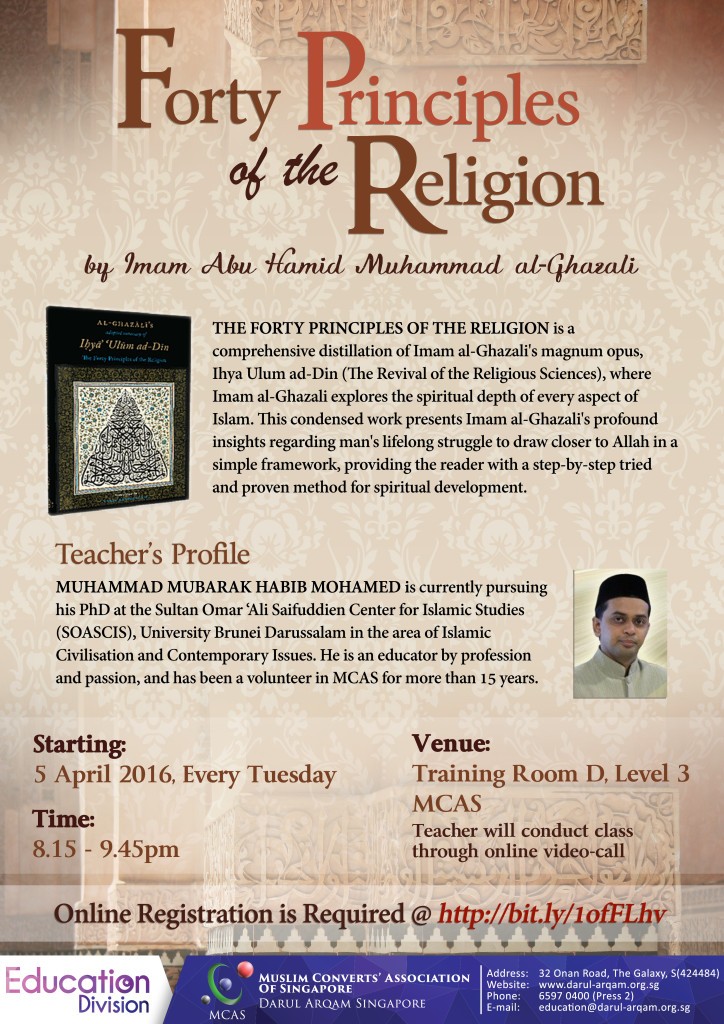 Course Synopsis
The Forty Principles of The Religion is comprehensive distillation of the Imam Al-Ghazali's magnum opus, Ihya' Ulum addin (The Revival of Islamic Sciences), where Imam explores the spiritual depth of every aspects of Islam. This condensed work presents Imam Al-Ghazali's profound insights regarding man's lifelong struggle to draw closer to Allah in a simple framework, providing the reader with a step-by-step tried and proven method for spiritual development.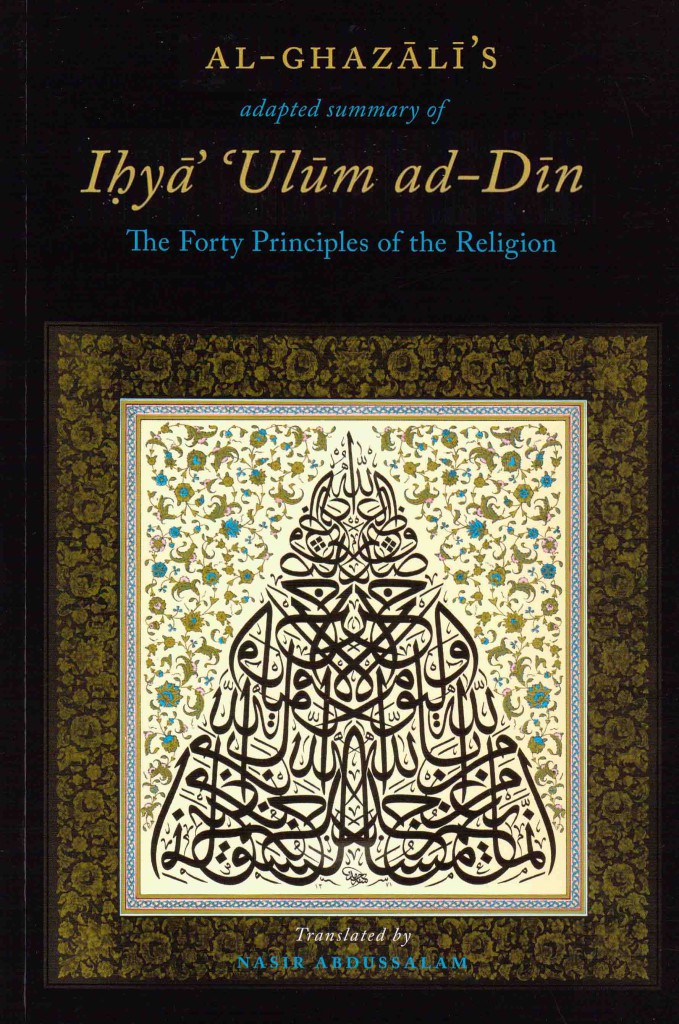 Background of the Author
Abu Hamid al-Ghazali (450-505 AH/1058-1111 AD) [aka: al-Ghazali , Algazel ] is one of the great jurists, theologians and mystics of the 12th Century. He wrote on a wide range of topics including jurisprudence, theology, mysticism and philosophy.
Teacher's Profile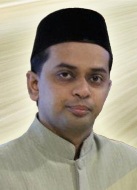 Muhammad Mubarak started volunteering at Darul Arqam since 1998 when he was an undergraduate. He started as  a Befriender in the Converts Development Division of the association and became a council and exco member of the association from 2006 till 2012. He is currently pursuing his PhD at the Sultan Omar 'Ali Saifuddien Center for Islamic Studies (SOASCIS), University Brunei Darussalam in the area of Islamic Civilisation and Contemporary Issues. His research is on Islam and Science Education focusing on the area of Tawhidic Pedagogy. He obtained his master of arts in Islamic Spiritual Culture and Contemporary Society from the International Institute of Islamic Thought and Civilisation (ISTAC) Malaysia in 2013 and a master of education in Curriculum and Teaching from the National Institute of Education, Nanyang Technological University, Singapore in 2009. Prior to pursuing his PhD, Muhammad Mubarak was a secondary school teacher in Singapore for 10 years teaching Physics and Mathematics. He is also a secretariat  member of the Religious Rehabilitation Group (RRG).
Bookings
Bookings are closed for this event.
Click to return to: No Categories