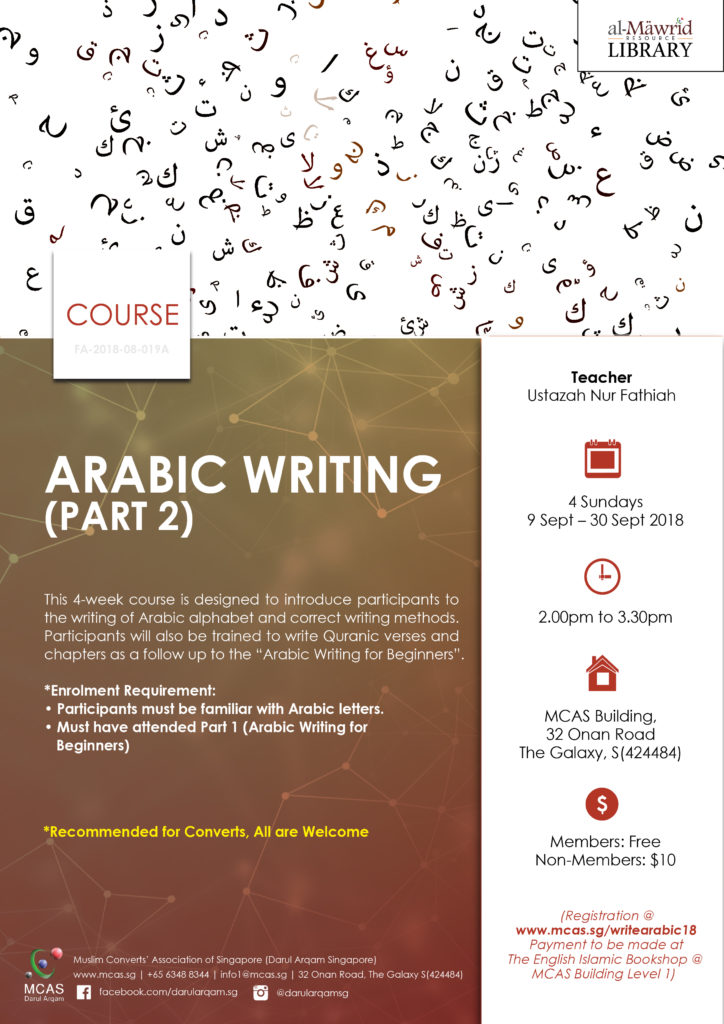 Synopsis
This 4-week course is designed to introduce participants to the writing of Arabic alphabet and correct writing methods. Participants will also be trained to write Quranic verses and chapters as a follow up to the "Arabic Writing for Beginners".
Enrolment Requirement:
– Participants must be familiar with Arabic letters.
– Must have Attended Part 1 (Arabic Writing for Beginners)-Poster attached as below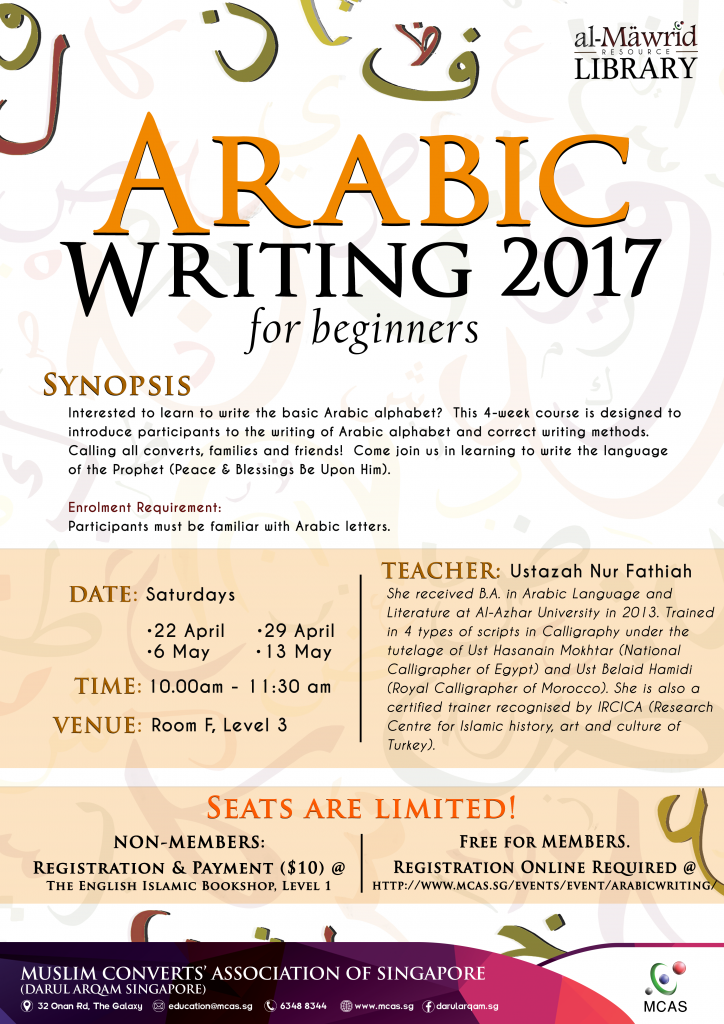 Details
Day: Sundays
Date: 9 Sept – 30 Sept 2018
Time: 2.00pm – 3.30pm
Venue: 32 Onan Road, The Galaxy
Registration
Come join us for this special course.
Free for Member of MCAS and $10 for Non-Members.
If you are a:
1) Member of MCAS*, please register for the class online for free
2) Non-member, please proceed to The English Islamic Bookshop, Level 1, for payment and registration
*If you are a Member of MCAS, please note that you are required to bring your membership card on the day of the workshop for verification purposes
Bookings
Bookings are closed for this event.
Click to return to: