Course Synopsis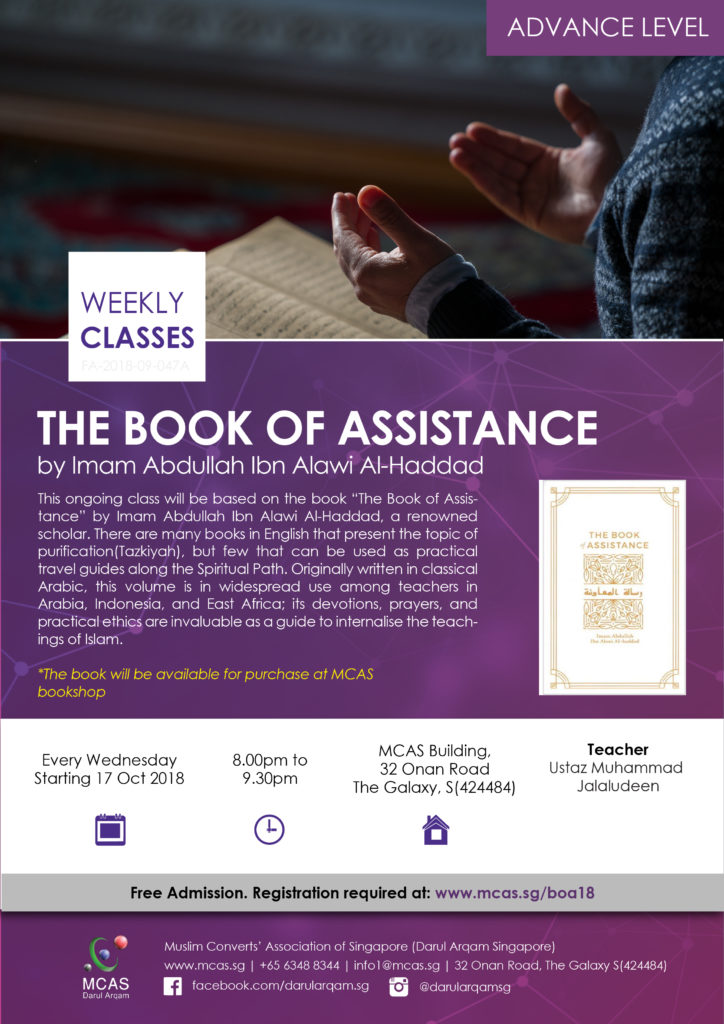 This ongoing class will be based on the book "The book of Assistance" by Imam Abdullah Ibn Alawi Al-Haddad, a renowned scholar and saint . There are many books in
English that present the topic of purification(Tazkiyah), but few that can be used as practical travel guides along the Spiritual Path. Originally written in classical Arabic, this volume is in widespread use among teachers in Arabia, Indonesia, and East Africa; its devotions, prayers, and practical ethics are invaluable as a guide to internalise the teachings of Islam.
*The book will be available for purchase at our MCAS bookshop
Registration is required. Free-of-charge.
Commencing on Wednesday, 17 October 2018.
Time: 8:00pm – 9:30pm
Venue: Darul Arqam Auditorium, level 1
Lecturer: Ustaz Jaluludeen
Come Join Us!!!
Click to return to: