Lecturer: Not Applicable
Date: 20/05/2017 - 23/06/2017 Time:All Day
Map Unavailable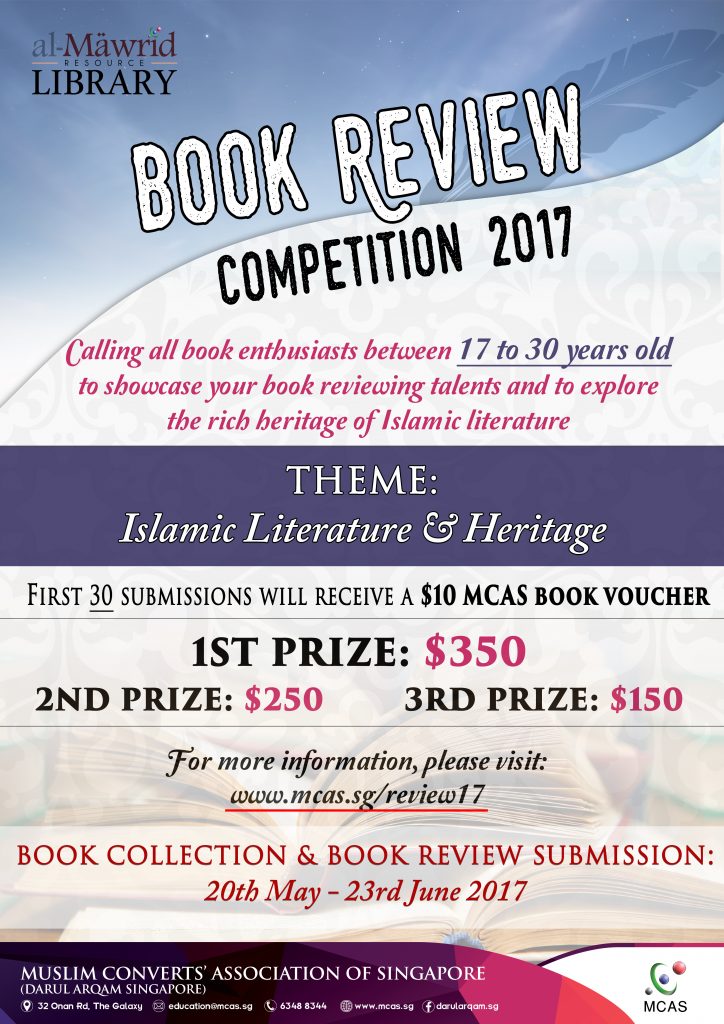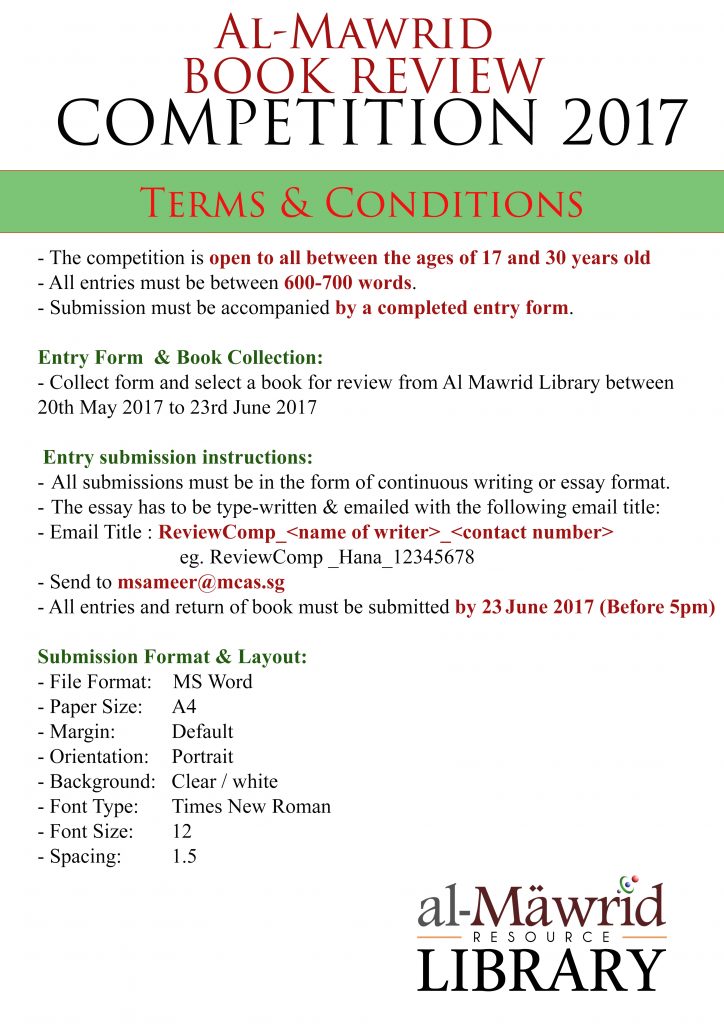 Terms & Conditions:
– The competition is open to all between the ages of 17 and 30 years old.
– All entries must be between 600-700 words.
– Submission must be accompanied by a completed entry form.
Entry Form & Book Collection:
– Collect form and select a book for review from Al Mawrid Library between 20th May 2017 to 23rd June 2017
 Entry submission instructions:
– All submissions must be in the form of continuous writing or essay format.
– The essay has to be type-written & emailed with the following email title:
– Email Title : ReviewComp_<name of writer>_<contact number>
eg. ReviewComp _Hana_12345678
– Send to msameer@mcas.sg
– All entries and return of book must be submitted by 23 June 2017 (Before 5pm).
Submission Format & Layout:
– File Format: MS Word
– Paper Size: A4
– Margin: Default
– Orientation: Portrait
– Background: Clear / white
– Font Type: Times New Roman
– Font Size: 12
– Spacing: 1.5
For Enquiries, please contact;
Bro Sameer at 65970422  or
Dr Siti Maryam at 65970300.
Bookings
Bookings are closed for this event.
Click to return to: