Lecturer: Anwar Hussain
Date:
24/08/2017
Time:
7:00 pm - 9:00 pm
Location:
Khalid Mosque
Dear Brothers & Sisters,
Come join us for an event entitled: "Converts Spiritual Journey – Remembering Allah Session". In this session, Ust Anwar Hussain will be sharing with us on the 99 Names of Allah (Asma-Ul-Husna) and its significance. Registration is required.

Event details as follows:
Date: 24 Aug 2017 (Thu)
Time: 7pm (to report at Khalid Mosque)
Venue: Khalid Mosque, 136 Joo Chiat Rd, 427434
Session will commence right after Maghrib prayers
Dinner will be provided at Khalid Mosque after Isha' prayers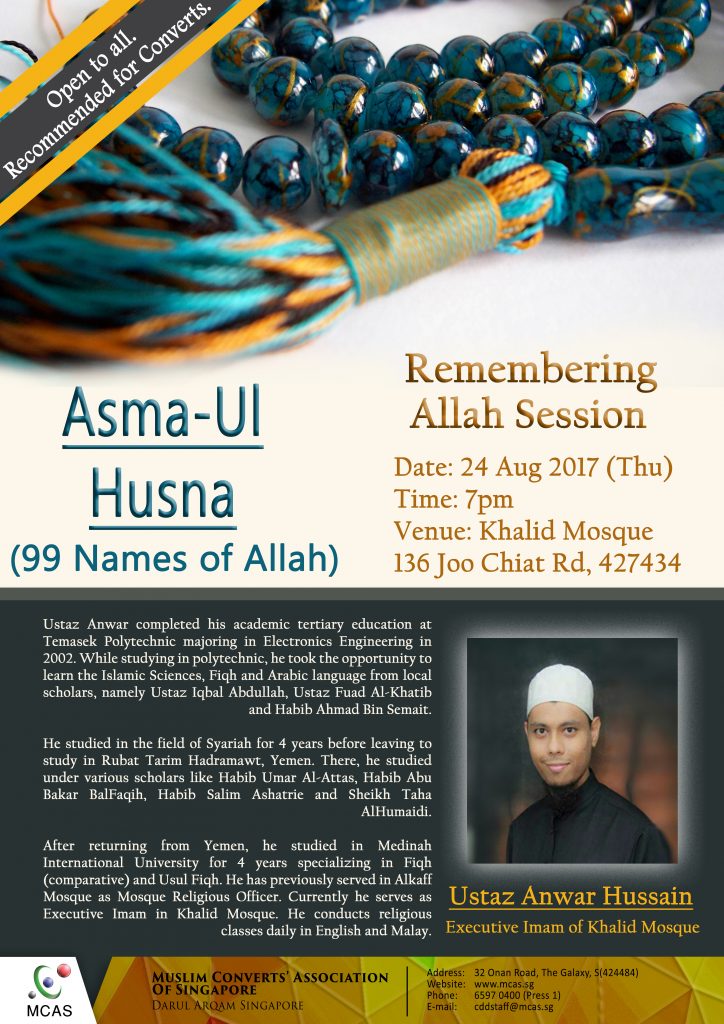 Bookings
Bookings are closed for this event.
Click to return to: