Lecturer: Anwar Hussain
Date:
24/08/2017
Time:
7:00 pm - 9:00 pm
Location:
Khalid Mosque
Dear Brothers & Sisters,
Come join us for an event entitled: "Converts Spiritual Journey – Remembering Allah Session". In this session, Ust Anwar Hussain will be sharing with us on the 99 Names of Allah (Asma-Ul-Husna) and its significance. Registration is required.

Event details as follows:
Date: 24 Aug 2017 (Thu)
Time: 7pm (to report at Khalid Mosque)
Venue: Khalid Mosque, 136 Joo Chiat Rd, 427434
Session will commence right after Maghrib prayers
Dinner will be provided at Khalid Mosque after Isha' prayers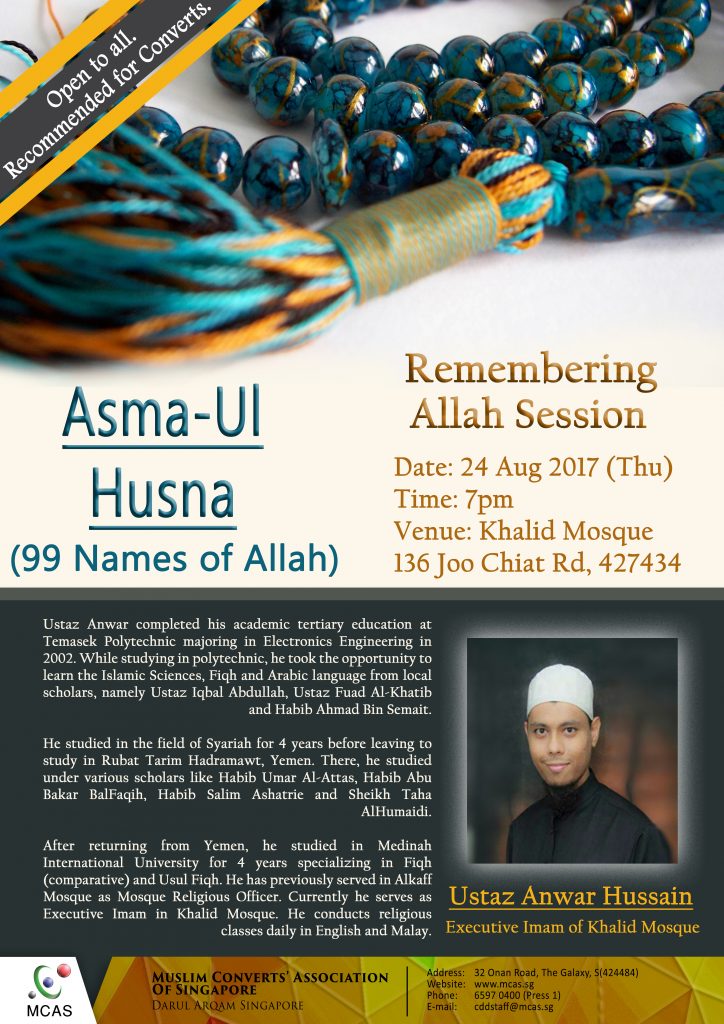 Click to return to: