This workshop is designed to help you understand the basic concept of Faraidh, by exploring the broad issues relating to inheritance, like heirs and the various financial planning tools available for Muslims.
Topics of Discussion:-
– Wealth and Inheritance in Islam
– Legal Heirs
– Wasiyah
– Responsibilities of Heirs towards inheritance.
Recommended for Converts, prospective Converts, and their families.
Free admission. Registration is required.
Lunch will be provided.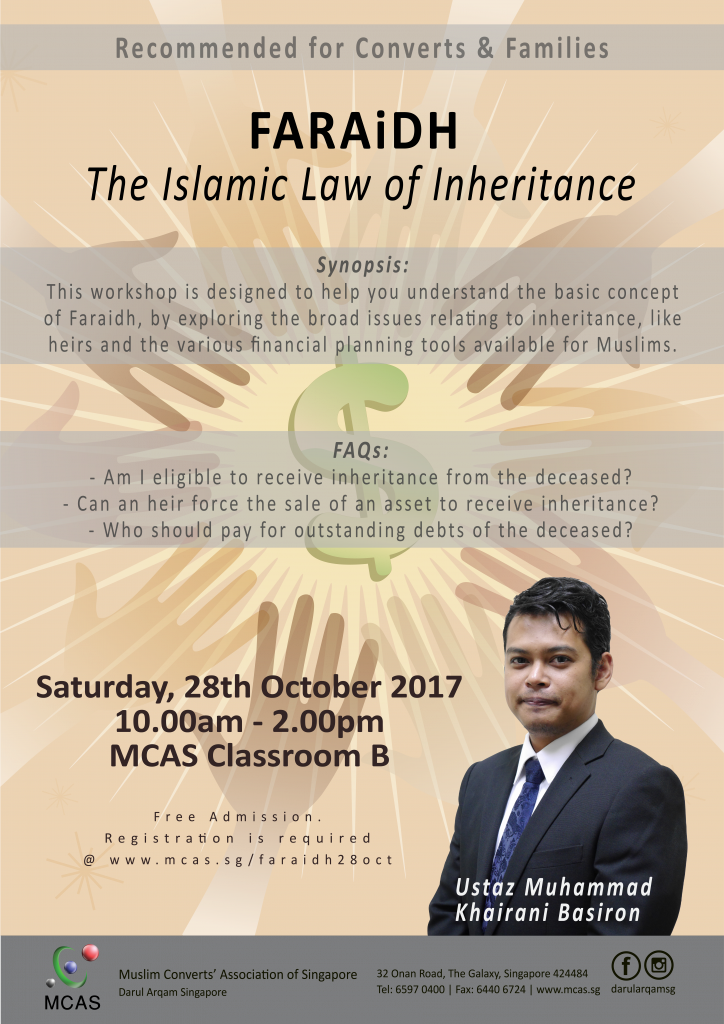 Bookings
Bookings are closed for this event.
Click to return to: