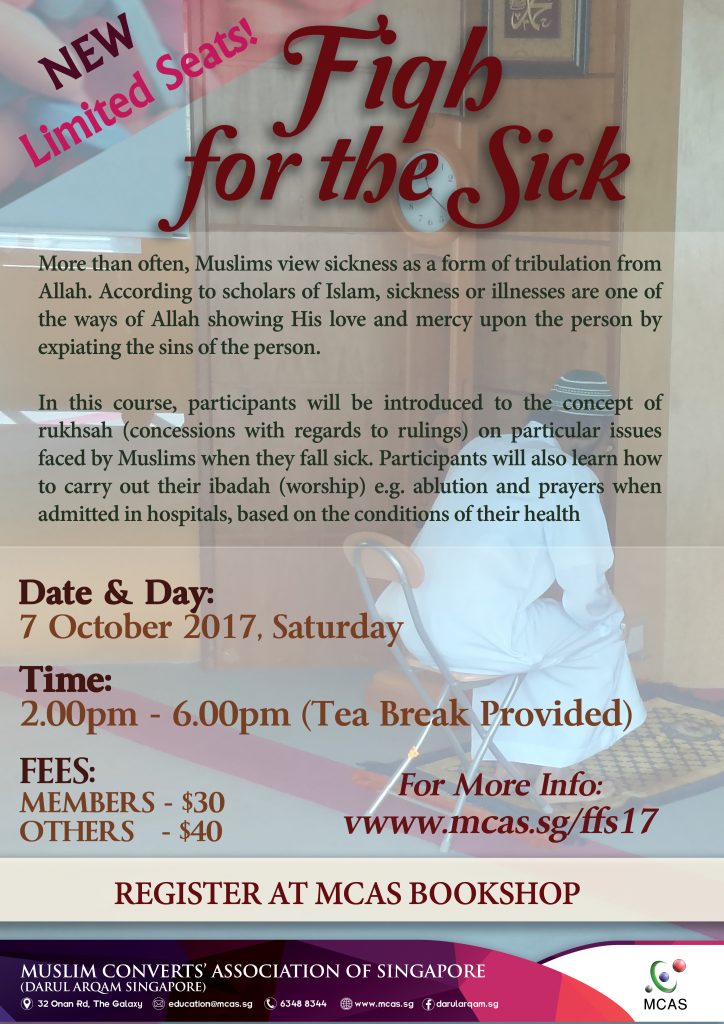 COURSE SYNOPSIS
More than often, Muslims view sickness as a form of tribulation from Allah. According to scholars of Islam, sickness or illnesses are one of the ways of Allah showing His love and mercy upon the person by expiating the sins of the person.
In this course, participants will be introduced to the concept of rukhsah (concessions with regards to rulings) on particular issues faced by Muslims when they fall sick. Participants will also learn how to carry out their ibadah (worship) e.g. ablution and prayers when admitted in hospitals, based on the circumstances of their health.
COURSE DATES & TIMING:
Saturdays: 07 October 2017, 2pm – 6pm.
Tea break will be served at 4pm.
TRAINER:
Ustaz Mohd Ruknuddin Bin Zainor
FEES (Inclusive of course notes and tea break)
Members: $30
Non-Members: $40
Registration and Payment at Darul Arqam Bookshop
Seats are limited! Reserve your seats NOW!
(Pre-booking via online does not guarantee a space in the course except after payment has been made at Darul Arqam Bookshop)
BOOKSHOP OPERATING HOURS:
Monday, Saturdays and Sundays: 10am to 5.30pm
Tuesdays – Fridays: 10am to 8.30pm
TRAINER'S PROFILE: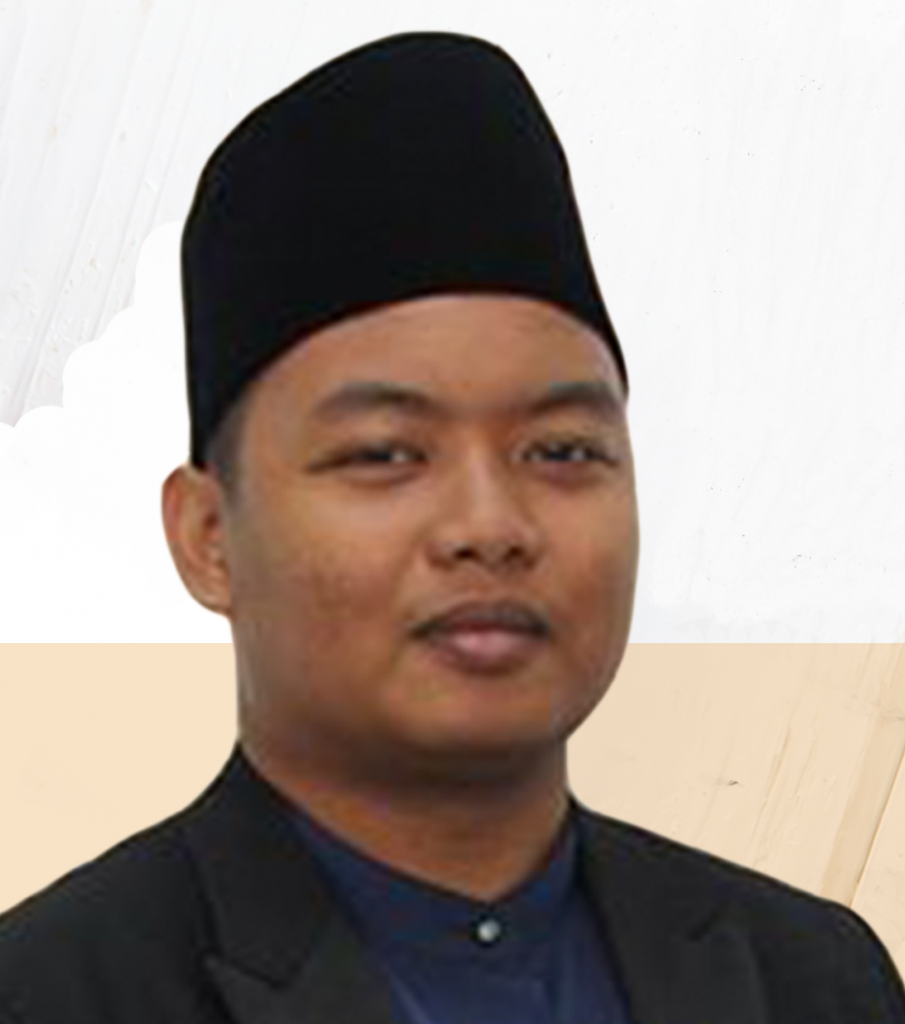 USTAZ MUHD RUKNUDDIN BIN ZAINOR
Ustaz Ruknuddin is a graduate of Madrasah Wak Tanjong Al-Islamiah. He later furthered his studies at Insaniah University College, Malaysia, and was awarded the Bachelor of Shariah (with honours), majoring in Islamic Law. Ustaz Ruknuddin now serves at Al-Mukminin Mosque as Mosque Religious Officer and has conducted many religious classes in English.
Bookings
Bookings are closed for this event.
Click to return to: