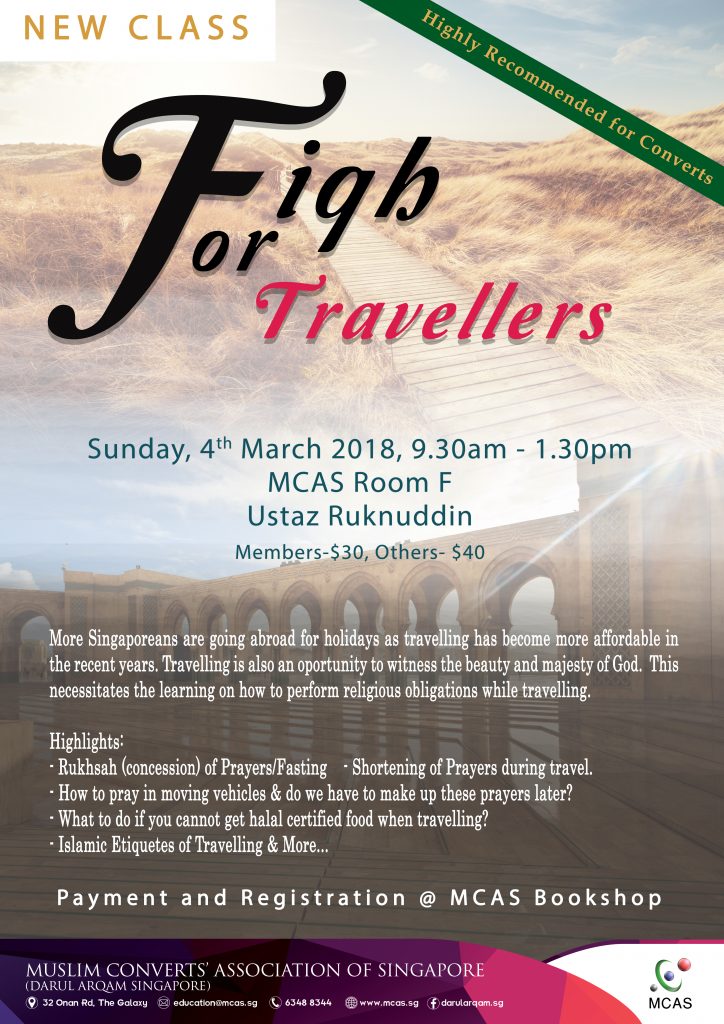 COURSE SYNOPSIS
More Singaporeans are going abroad for holiday as travelling has become more affordable in the recent years. Travelling is also an opportunity to witness the beauty and majesty of Allah. This necessitates the learning on how to perform religious obligations while travelling such as praying (solah) and fasting (sawm) and also information on dietary rulings.
COURSE DATES & TIMING:
Saturdays: 04 March 2018
Time: 9.30am – 1.30pm.
TRAINER:
Ustaz Muhd Ruknuddin Bin Zainor
FEES (Inclusive of course notes and lunch)
Members: $30
Non-Members: $40
Registration and Payment are to be made at Darul Arqam Bookshop.
BOOKSHOP OPERATING HOURS:
Monday, Saturdays and Sundays: 10am to 5.30pm
Tuesdays – Fridays: 10am to 8.30pm
TRAINER'S PROFILE: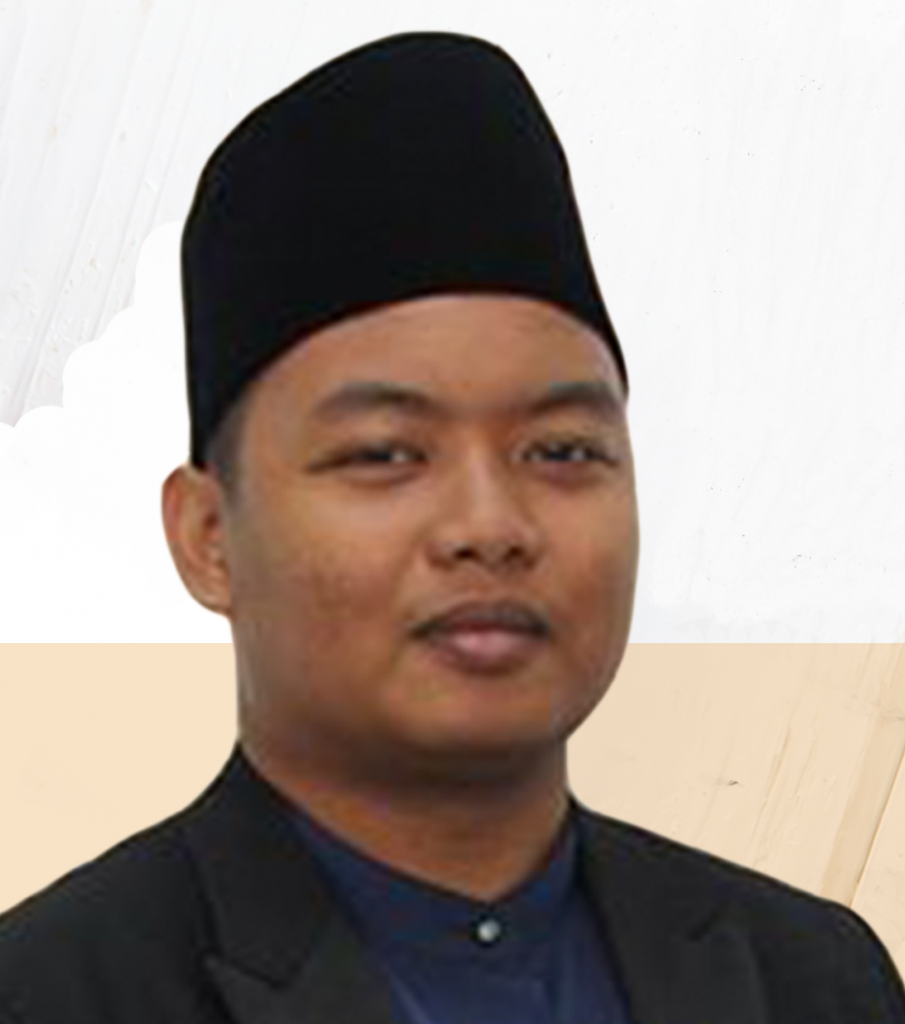 USTAZ MUHD RUKNUDDIN BIN ZAINOR
Ustaz Ruknuddin is a graduate of Madrasah Wak Tanjong Al-Islamiah. He later furthered his studies at Insaniah University College, Malaysia, and was awarded the Bachelor of Shariah (with honours), majoring in Islamic Law. Ustaz Ruknuddin now serves at Al-Mukminin Mosque as Mosque Religious Officer and has conducted many religious classes in English.
Click to return to: