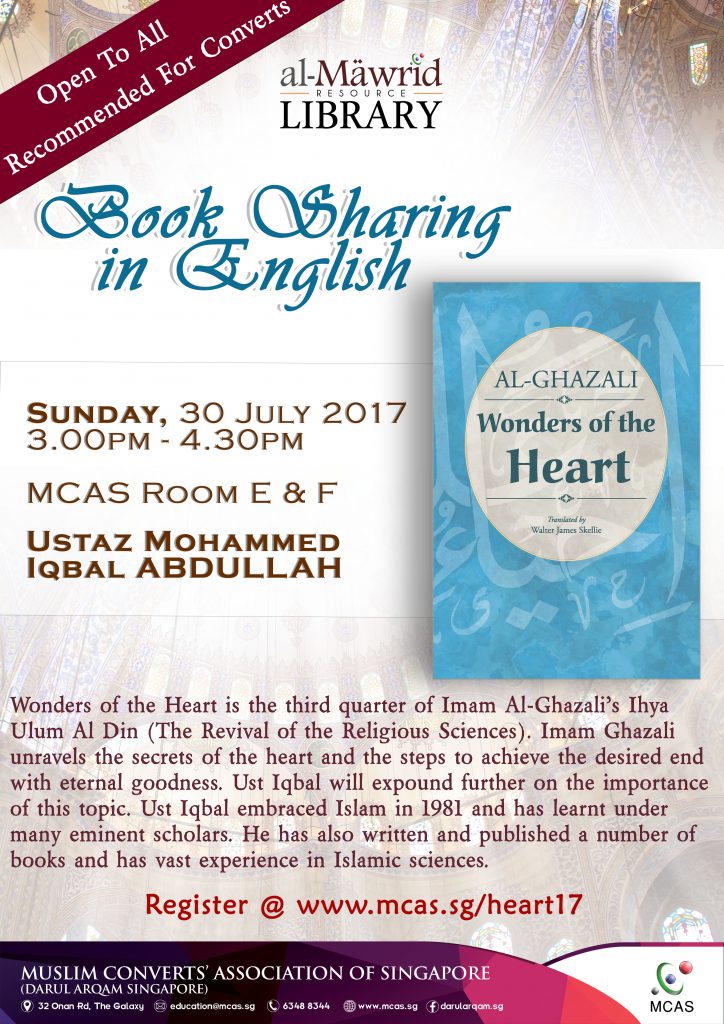 ---
Wonders of the Heart is the third quarter of Imam Al-Ghazali's Ihya Ulum Al Din (The Revival of the Religious Sciences). Imam Ghazali unravels the secrets of the heart and the steps to achieve the desired end with eternal goodness. Ust Iqbal will expound further on the importance of this topic.
Ust Iqbal embraced Islam in 1981 and has learnt under many eminent scholars. He has also written and published a number of books and has vast experience in Islamic sciences.
Join us for this beneficial event with your family and friends!
Bookings
Bookings are closed for this event.
Click to return to: