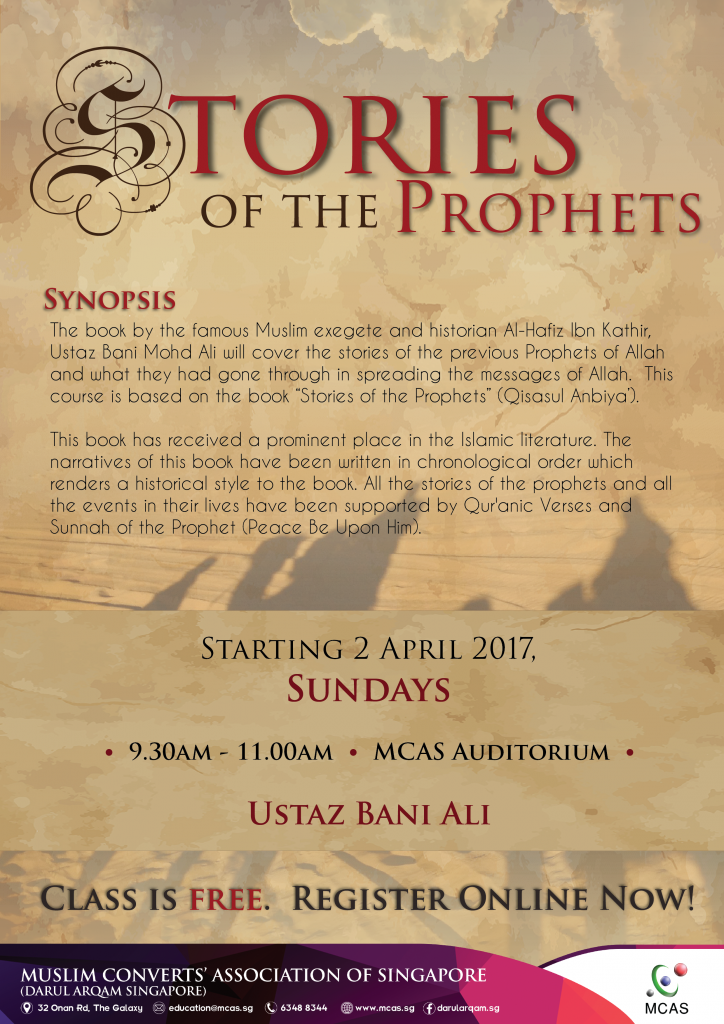 The book by the famous Muslim exegete adn historian Al-Hafiz Ibn Kathir, Ustaz Bani Mohd Ali will cover the stories of the previous Prophets of Allah and what they had gone through in spreading the message of Allah. This course is based on the book "Stories of the Prophets" (Qisasul Anbiya').
This book has received a prominent place in the Islamic literature. The narratives of this book have been written in chronological order which renders a historical style to the book. All the stories of the prophets and all the events in their lives have been supported by Qur'anic Verses and Sunnah of the Prophet (Peace Be Upon Him).

Registration is required*. Free-of-charge.
*As registration may reach full capacity of the Training Room 'E', seats will be based on first-come first-serve basis. 
Commencing 02 April 2017
Every Sunday.
Time: 9.30am – 11am
Venue: Training Room E, 3rd Floor
Lecturer: Ustaz Bani Mohd Ali
Come Join Us!!!
Bookings
Bookings are closed for this event.
Click to return to: