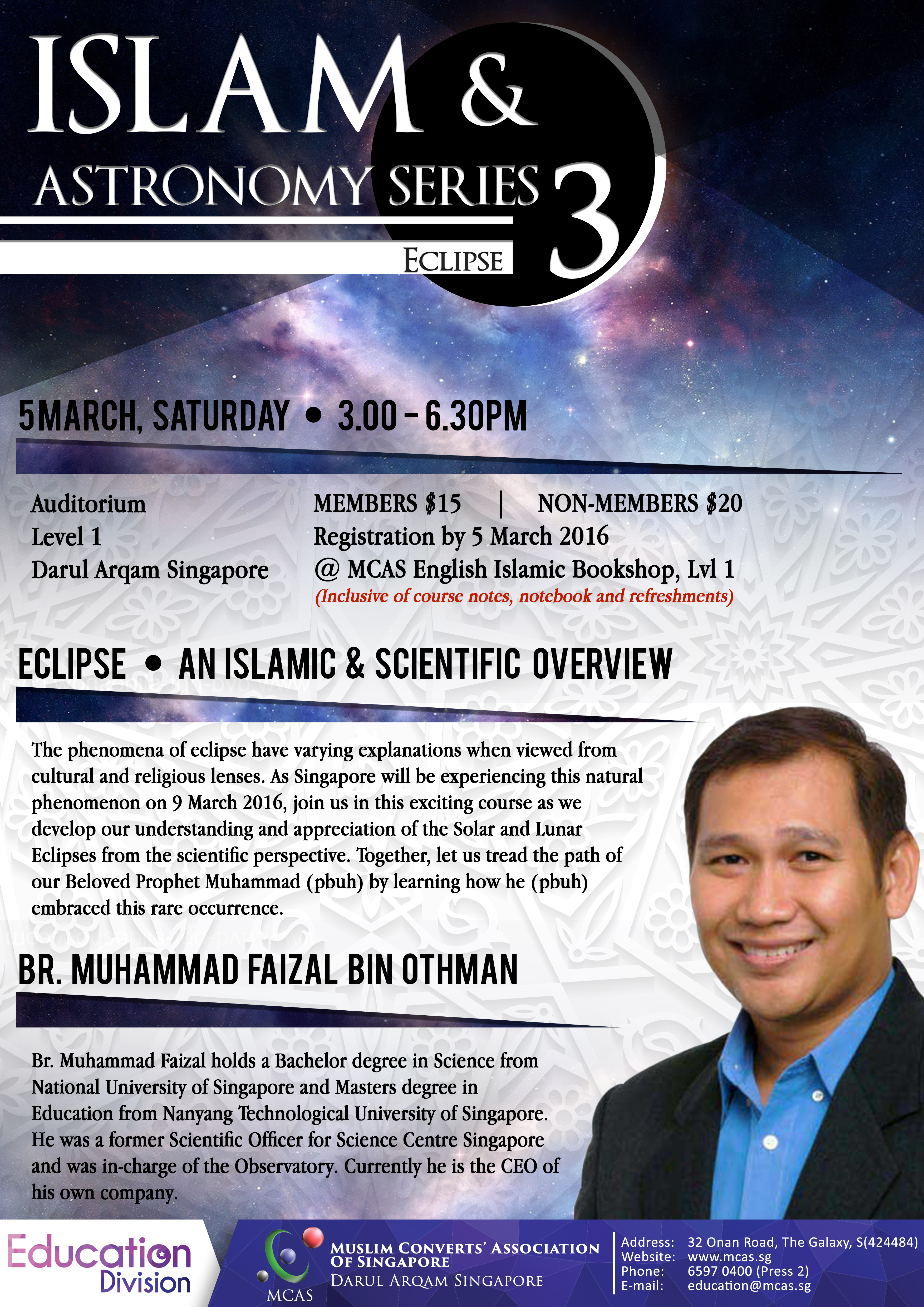 COURSE OVERVIEW
The phenomena of eclipse have varying explanations when viewed from cultural and religious lenses. As Singapore will be experiencing this natural phenomenon i.e. Solar eclipse, on 9 March 2016, join us in this exciting course as we develop our understanding and appreciation of the Solar and Lunar eclipses from the scientific perspective. Together, let us tread the path of our Beloved Prophet Muhammad (may peace and blessings be upon him) by learning how he (may peace and blessings be upon him) embraced this rare occurrence.
COURSE DATE & TIMING:
Date: Saturday, 5 March 2016,
Time: 3pm – 6.30pm.
TRAINER:
Bro Muhammad Faizal Bin Othman
FEES:
Members of Darul Arqam: $15
Non-Members: $20
(Fees inclusive of course notes, notebook and light refreshments)
Registrations and Payments are to be made at Darul Arqam Bookshop.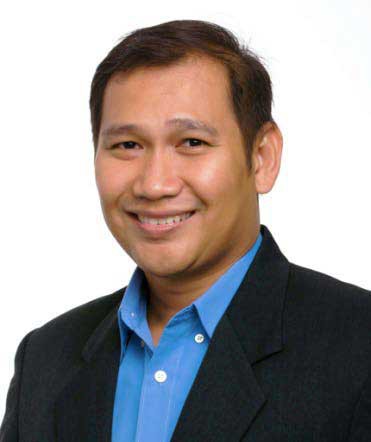 TRAINER'S PROFILE:
Bro Muhammad Faizal holds a Bachelor degree in Science from the National University of Singapore(NUS) and Masters degree in Education from Nanyang Technological University (NTU). He was a former Scientific Officer for Science Centre Singapore and was in-charge of the Observatory. Currently he is the CEO of his own company.
BOOKSHOP OPERATING HOURS:
Monday, Saturdays and Sundays: 10am to 5.30pm
Tuesdays – Fridays: 10am to 8.30pm
Click to return to: