Lecturer: M Khairani Basiron
Date:
21/09/2018
Time:
6:30 pm - 10:00 pm
Location:
Darul Arqam Auditorium
Map Unavailable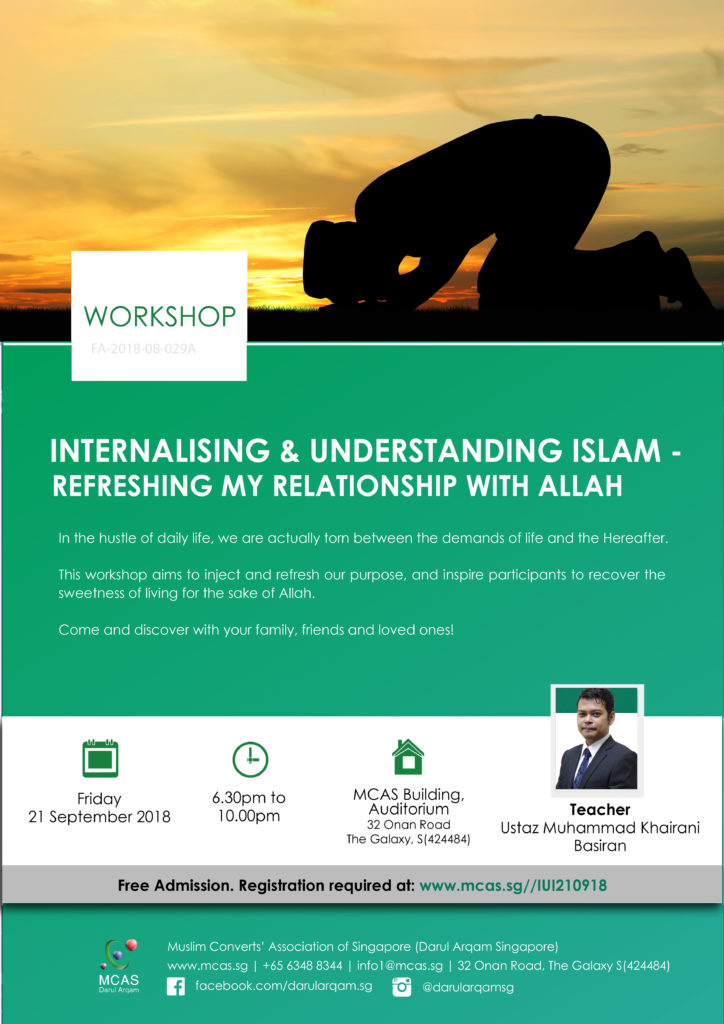 This workshop aims to reach out to both Muslims and non-Muslims alike to explain Islam in a very simplified and interesting manner. To understand Islam fully is to appreciate Islam and to appreciate Islam is to love Islam. Life becomes meaningful, productive and the world becomes a lovely place to live in. Sharing thoughts on an overview of Islam in the context of World Religions and Civilizations.
Those who keen, registration requires.
Dinner will be provided.
Bookings
Bookings are closed for this event.
Click to return to: