Assalamualaikum Wr Wbr,
Dear Brothers & Sisters,
Join us in the Let's Chat Session with Ustaz Bani Ali. In this interactive session, participants will have the opportunity to engage in a conversation with the speaker. They will get to share about their challenges being a Convert and hear words of advice from the speaker.
Event details as follows:
Date: 23 Mar 2018 (Friday)
Time: 8pm
Venue: Classroom A, Level 1
Dinner will be provided 7pm onwards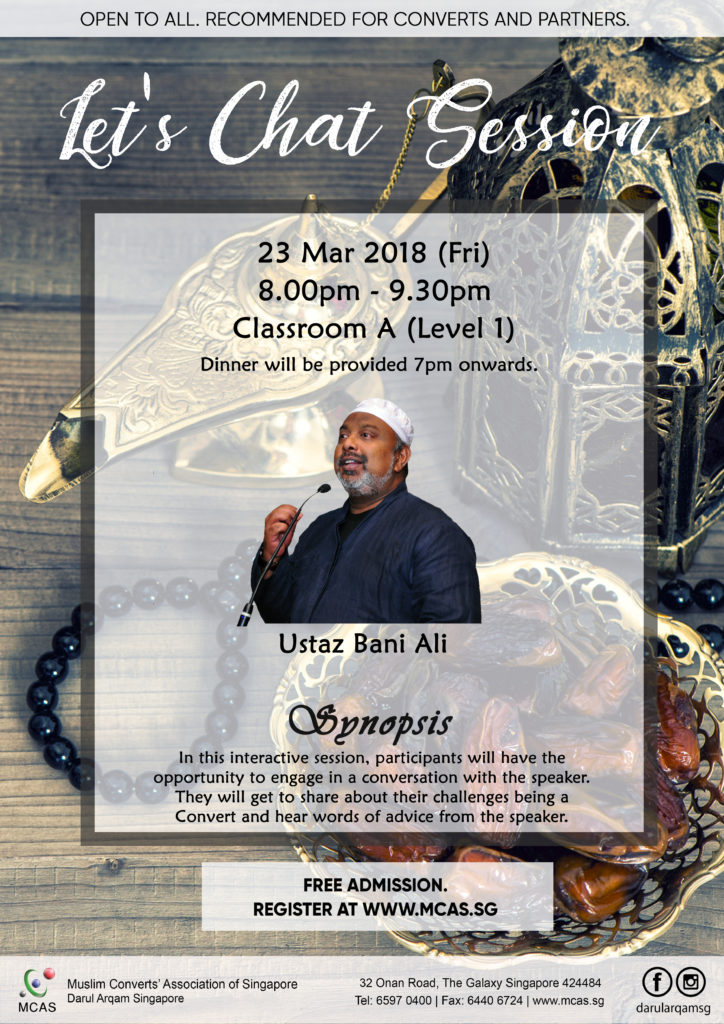 Bookings
Bookings are closed for this event.
Click to return to: