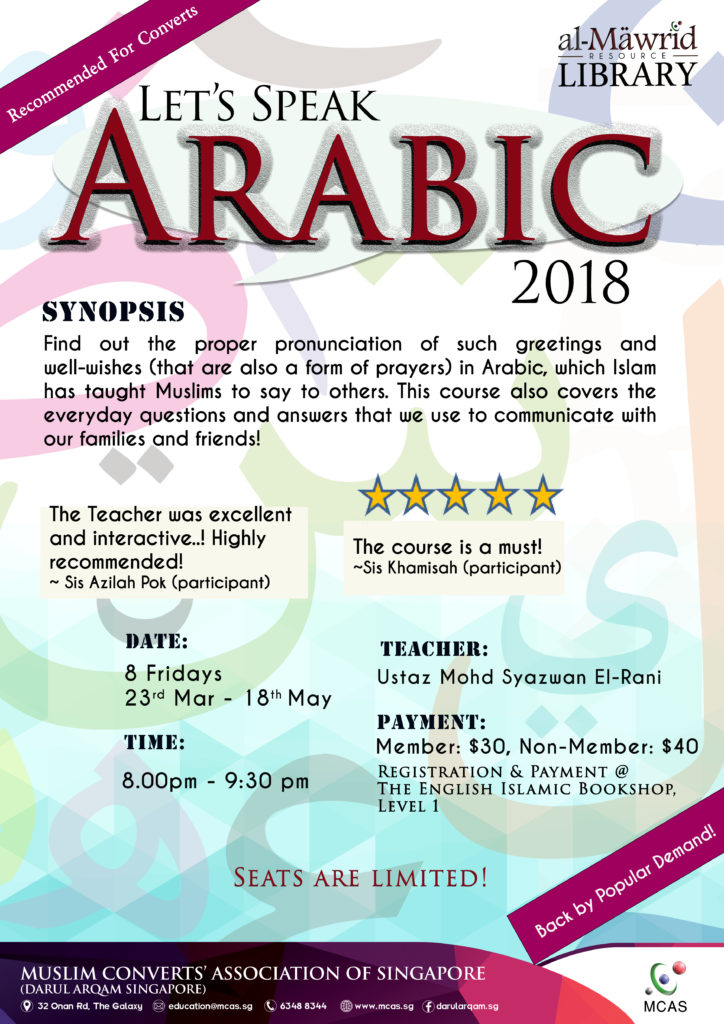 COURSE SYNOPSIS
Islam is a beautiful religion and a way of life, which guides Muslims on how to go about leading all aspects of their life. In going about our life, Islam has taught us the beautiful greetings, supplications and well wishes to others following different occasions. These small efforts in return develop a strong reason to discover more about Islam and eventually appreciation towards the religion.
Find out the proper way of learning and pronouncing such greetings and well wishes in the Arabic tongue!
COURSE DATES & TIMING:
Day/Date: Fridays, 23 March – 11 May 2018
Time: 8pm – 9.30pm.
TRAINER:
Ustaz Mohd Syazwan El Rani
FEES (Inclusive of course notes)
Members: $30
Non-Members: $40
Registration and Payment are to be made at Darul Arqam Bookshop.
Seats are limited! Reserve your seats NOW!
BOOKSHOP OPERATING HOURS:
Monday, Saturdays and Sundays: 10am to 5.30pm
Tuesdays – Fridays: 10am to 8.30pm
TRAINER'S PROFILE: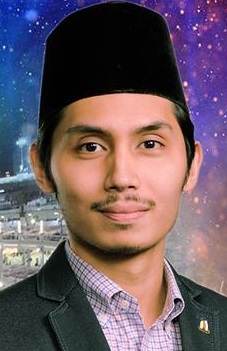 Ustaz Mohammad Syazwan El Rani spent 12 years of his learning at Madrasah Aljunied Al-Islamiah. He later furthered his studies in the Faculty of Islamic Revealed Knowledge and Heritage at the International Islamic University Malaysia, majoring in Fiqh & Usul Fiqh (principles of Fiqh) and minoring in Comparative Religion. He is currently serving at Dakwah (Outreach) Division of MCAS.
Click to return to: