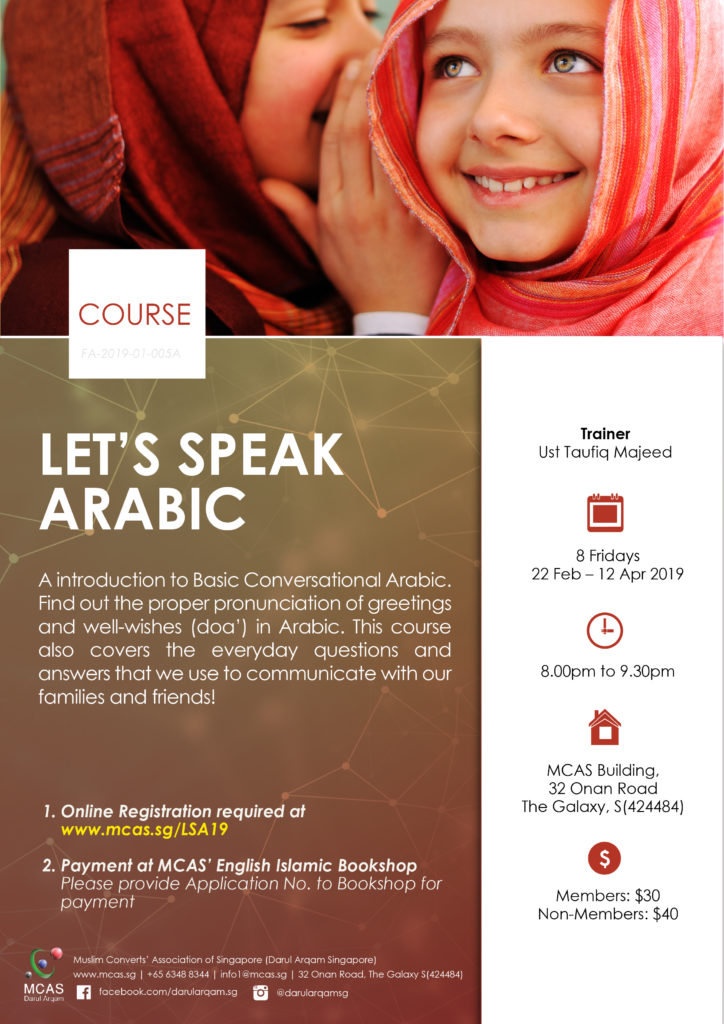 COURSE SYNOPSIS
Islam is a beautiful religion and a way of life, which guides Muslims on how to go about leading all aspects of their life. In going about our life, Islam has taught us the beautiful greetings, supplications and well wishes to others following different occasions. These small efforts in return develop a strong reason to discover more about Islam and eventually appreciation towards the religion.
Find out the proper way of learning and pronouncing such greetings and well wishes in the Arabic tongue!
COURSE DATES & TIMING:
Day/Date: Fridays, 22 Feb – 12 April 2019
Time: 8pm – 9.30pm.
TRAINER: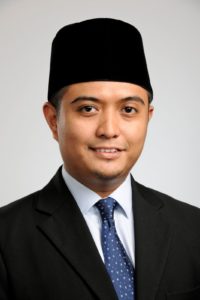 Ustaz Taufiq Majeed
Muhammad Taufiq bin Abdul Majeed has been with Darul Arqam since 2002. Upon completing his education at Madrasah Aljunied Al-Islamiah, Taufiq pursued his religious education in Al-Azhar University in Cairo, Egypt and graduated with a degree in Islamic Jurisprudence.
He then served Darul Arqam as Executive in both Da'wah and Education Department between 2010 – 2012.
Taufiq is currently working at the Islamic Religious Council of Singapore with the Student Career and Welfare Office, where he and his team continue to help young and aspiring asatizah realize their true potential.
FEES (Inclusive of course notes)
Members: $30
Non-Members: $40
Book your seats now! Register your slot through the link below! (Slots will only be confirmed upon payment made at our Bookshop) 
1. Online Registration required at https://mcas.aimsapp.com/onlineapp/frmOnlineApp.aspx?strProgID=CAL&strIntakeID=LETS%20SPEAK%20ARABIC%202019 
2.Payment at Bookshop
(Please provide Application No. to Bookshop for payment)
BOOKSHOP OPERATING HOURS:
Monday, Saturdays and Sundays: 10am to 5.30pm
Tuesdays – Fridays: 10am to 8.30pm
Registration and Payment are to be made at Darul Arqam Bookshop.
Seats are limited! Reserve your seats now!
Click to return to: