This couples' workshop aims to strengthen the fundamentals of marriage, build better understanding of each other, and enhance the trust in marital relationship. It further explores topics on parental care, managing family economy and actions of love. Both spouses are encouraged to attend.
Couples who wish to rekindle their marriage are encouraged to participate in the workshop.
Free registration; online registration is required.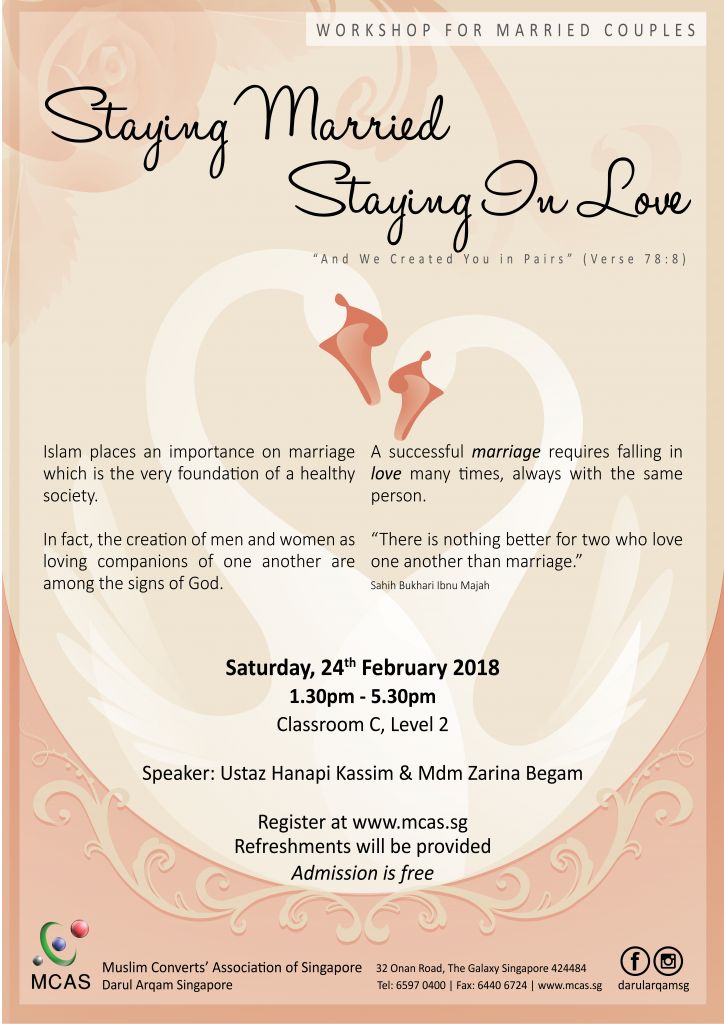 Bookings
Bookings are closed for this event.
Click to return to: