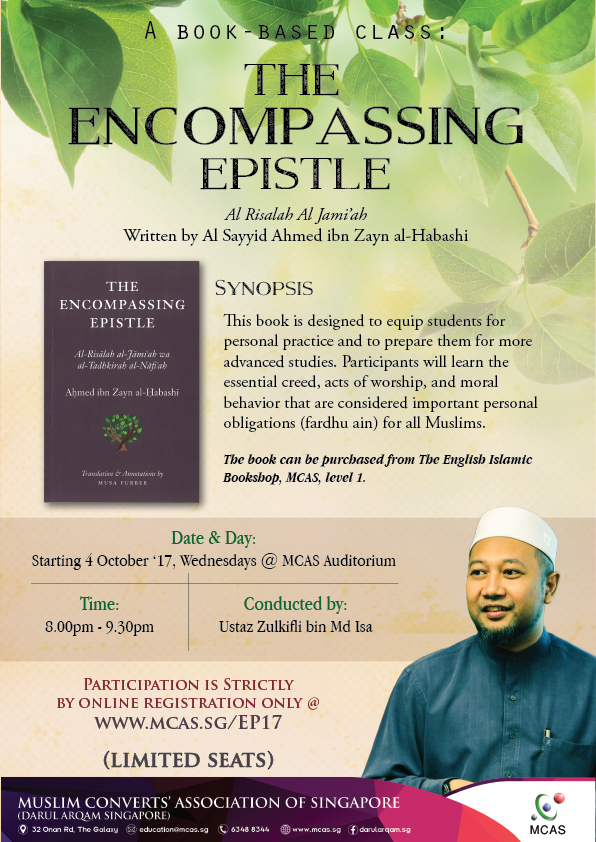 Course Synopsis
This book is designed to equip students for personal practice and to prepare them for more advanced studies. Participants will learn the essential creed, acts of worship, and moral behavior that are considered important personal obligations (fardhu ain) for all Muslims.
The book can be purchased from The English Islamic Bookshop, MCAS, level 1, from 3 October 2017 onwards.
Registration Closed Due to Full Capacity
Bookings
This event is fully booked.
Click to return to: