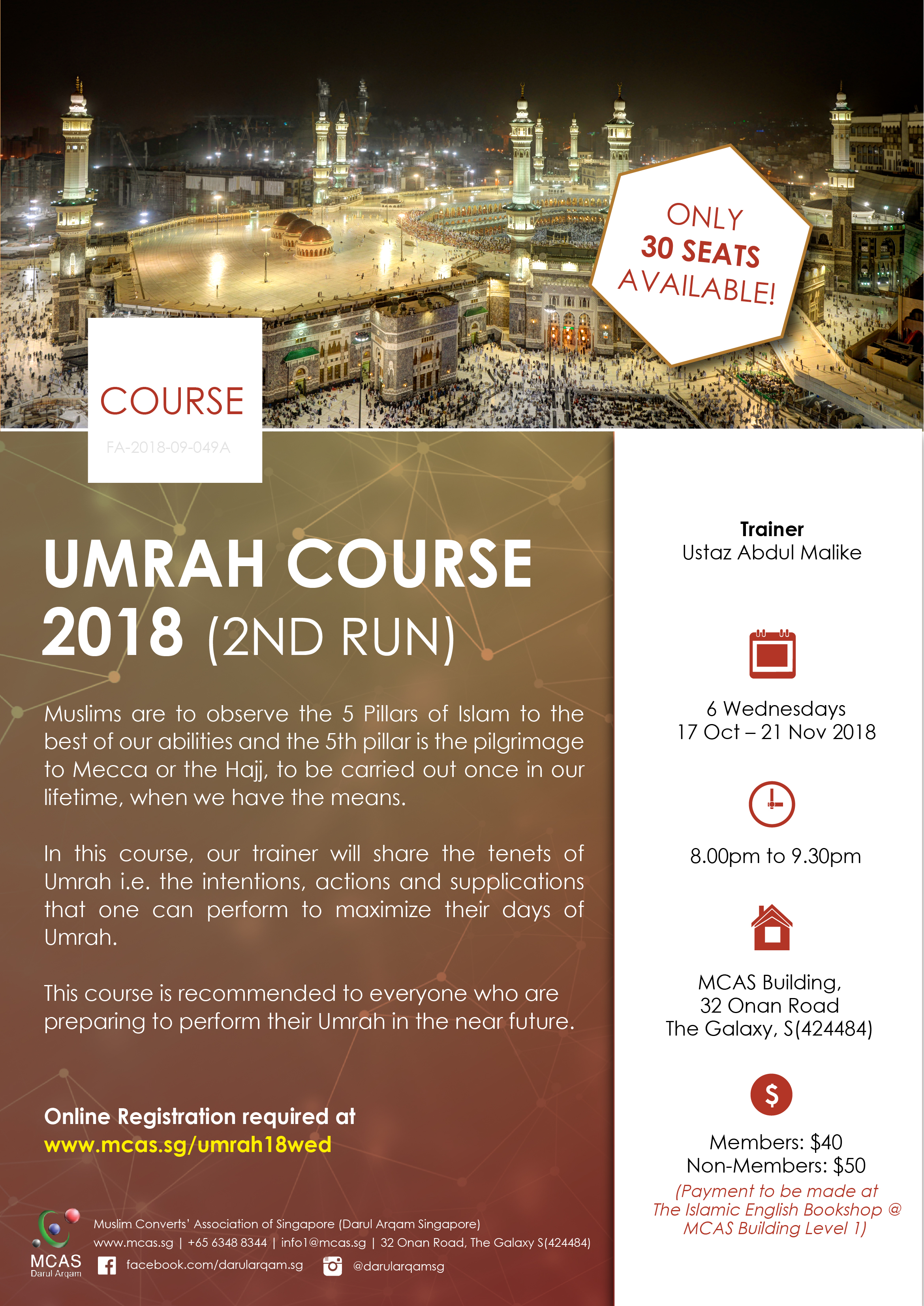 COURSE SYNOPSIS
Muslims are to observe the 5 Pillars of Islam to the best of our abilities and the 5th pillar is the pilgrimage to Mecca or the Hajj, to be carried out once in our lifetime, when we have the means.
In this course, our trainer will share the tenets of Umrah i.e. the intentions, actions and supplications that one can perform to maximize their days of Umrah.
This preparatory course is recommended for those who are going Umrah this year.
COURSE DATES:
6 Wednesdays, 17 October – 21 November 2018, 8pm to 9.30pm.
Book your seats now! Register your slot through the link below! (Slots will only be confirmed upon payment made at our Bookshop) 
FEES:
Members of Darul Arqam: $40
Non-Members: $50
Payment are to be made at Darul Arqam Bookshop.
Bookshop Operating Hours:
Monday, Saturdays and Sundays: 10am to 5.30pm
Tuesdays – Fridays: 10am to 8.30pm
Teacher's Profile: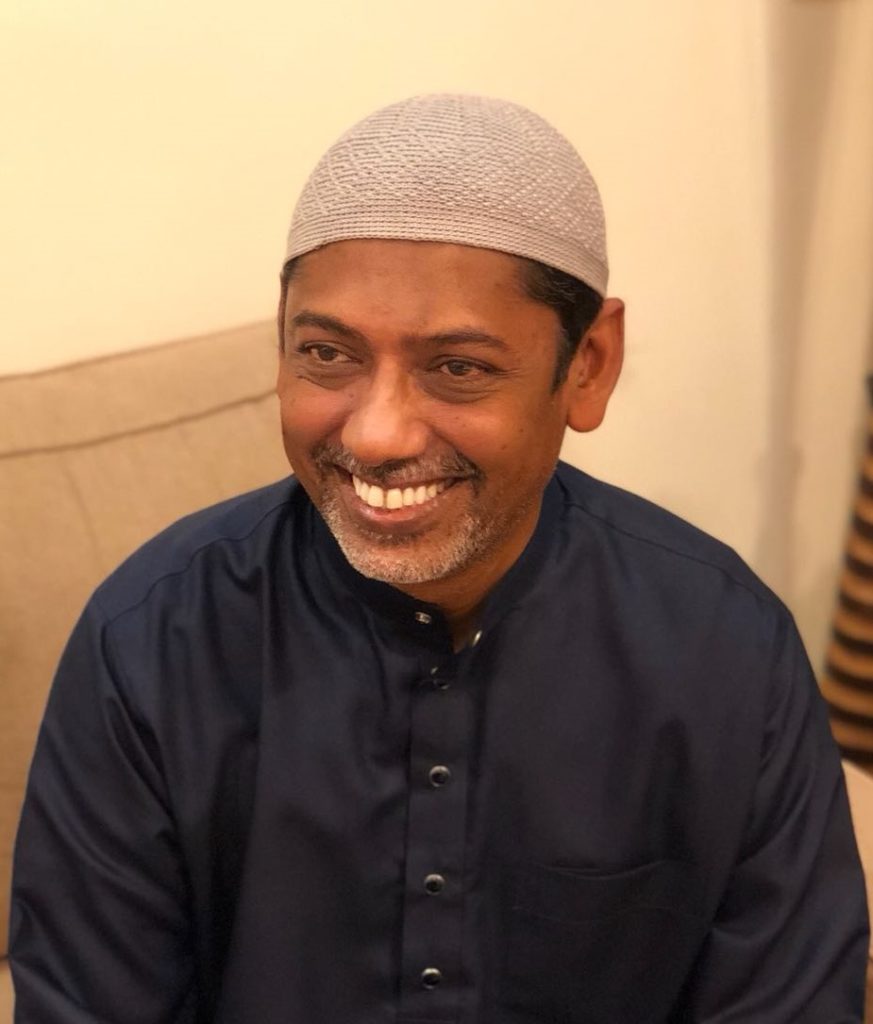 Mr. K H Abdul Malike Bin Maiden
Trainer is a student of the late Moulavi Babu Sahib. He attained his Certificate in Islamic Studies in 1995. He is currently a volunteer and a part time religious teacher with Darul Arqam and SKML (Singapore Kadayanallur Muslim League). He is the VP of SKML and Principal of Madrasah Darul Quran (SKML). The speaker has experiences in leading groups to Hajj and Umrah and  has conducted various enhancement programs such as Quran and Tajweed classes, Haj and Umrah classes and also delivered Eid Sermons.
Click to return to: