Join us in "Welcome to Islam – Visit to Hajjah Fatimah Mosque".
Event details as follows:
Date: 22 Jul 2018 (Sun)
Time: 10.45am (to report at MCAS, Darul Arqam Singapore)
Venue: MCAS, Level 1
2-way transport and lunch included.
Free admission. Registration is required.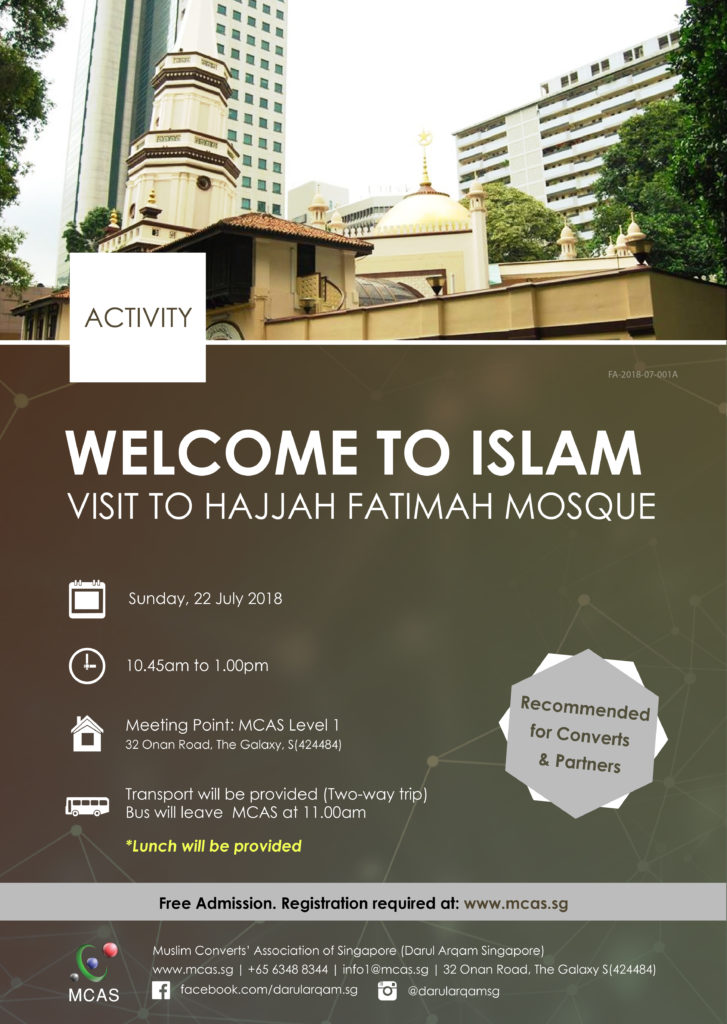 Bookings
Bookings are closed for this event.
Click to return to: