Lecturer: Not Applicable
Date: 17/12/2017 Time:10:15 am - 2:00 pm
Map Unavailable
Assalamualaikum Wr Wbr,
Dear Brothers & Sisters, join us in "Welcome to Islam – Visit to Hasanah Mosque".
Event details as follows:
Date: 17 Dec 2017 (Sun)
Time: 10.15am (to report at MCAS, Darul Arqam Singapore)
Venue: MCAS, Level 1
2-way transport provided
Lunch will be provided.
Free admission. Registration is required.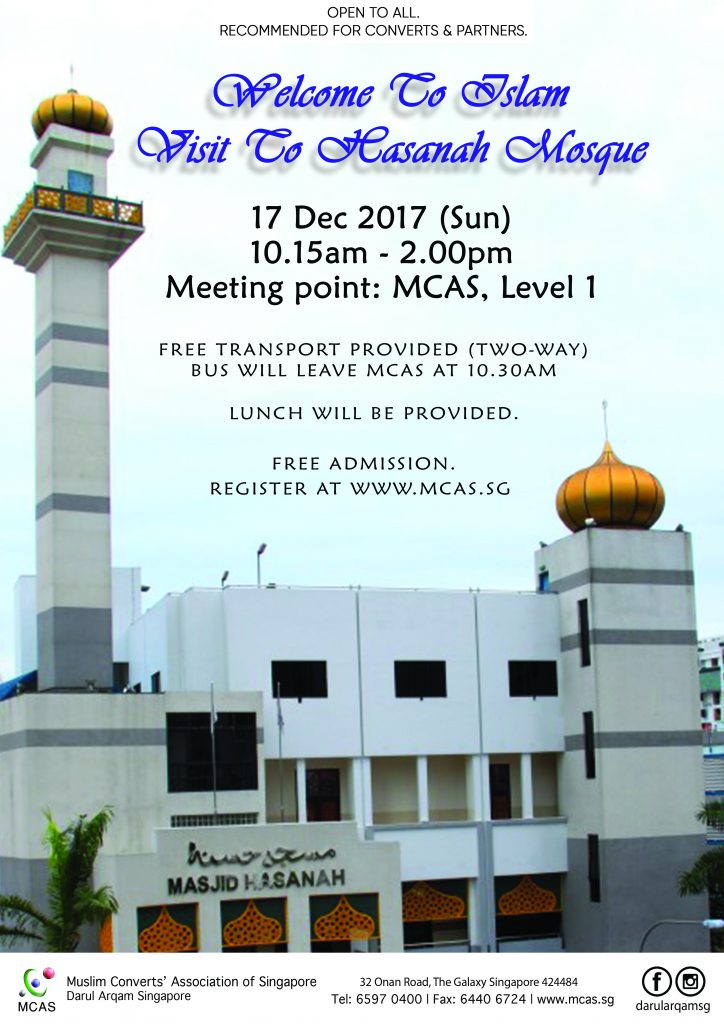 Bookings
Bookings are closed for this event.
Click to return to: