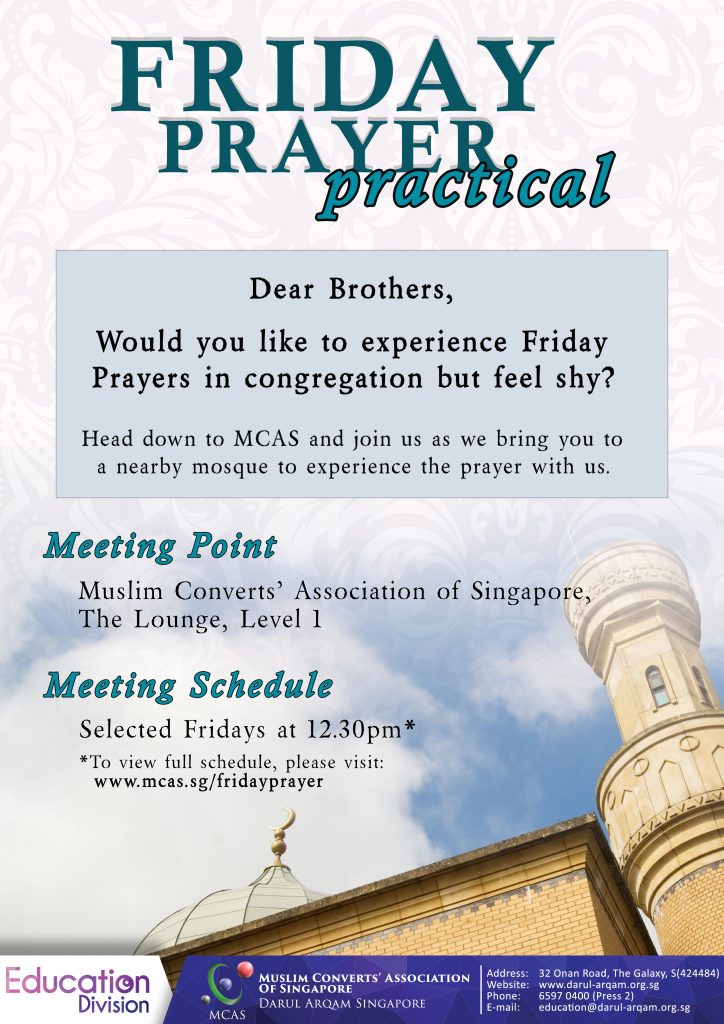 Are you going for Friday prayers for the first time but no friends to show around?
Have you just rediscovered and reverted to Islam but feeling shy to go for Friday Prayers alone?
Come join us on alternate Fridays (dates appended below) to experience the Friday prayers together with us!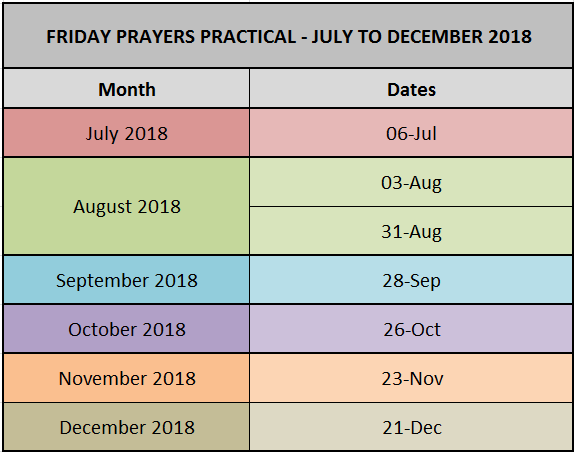 Meeting point: The Lounge, 1st Floor, Darul Arqam Singapore
Time: 12.30pm
Guide: Haji Mustafa
See you here on Friday!!
You May Also Like…
Important Links