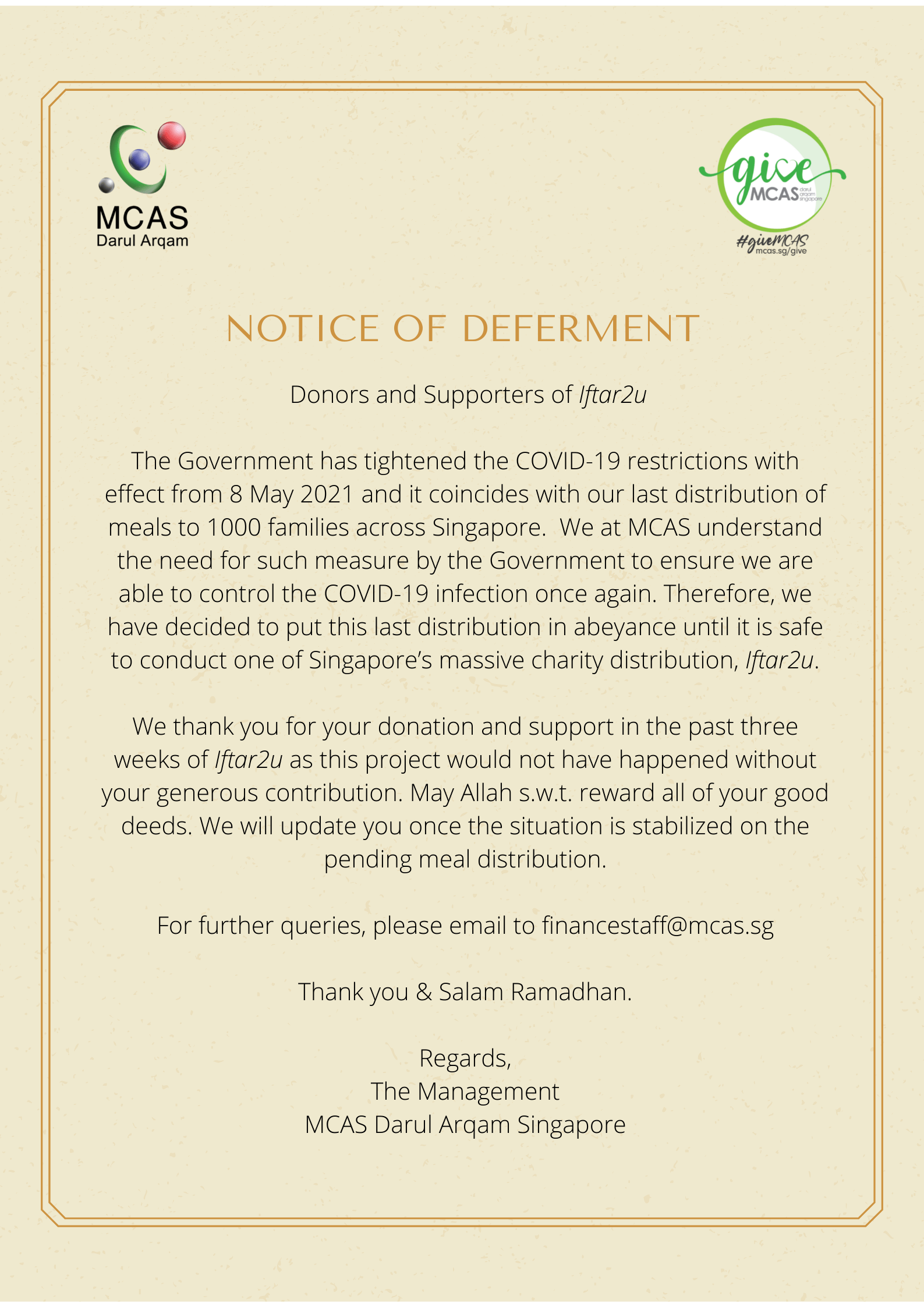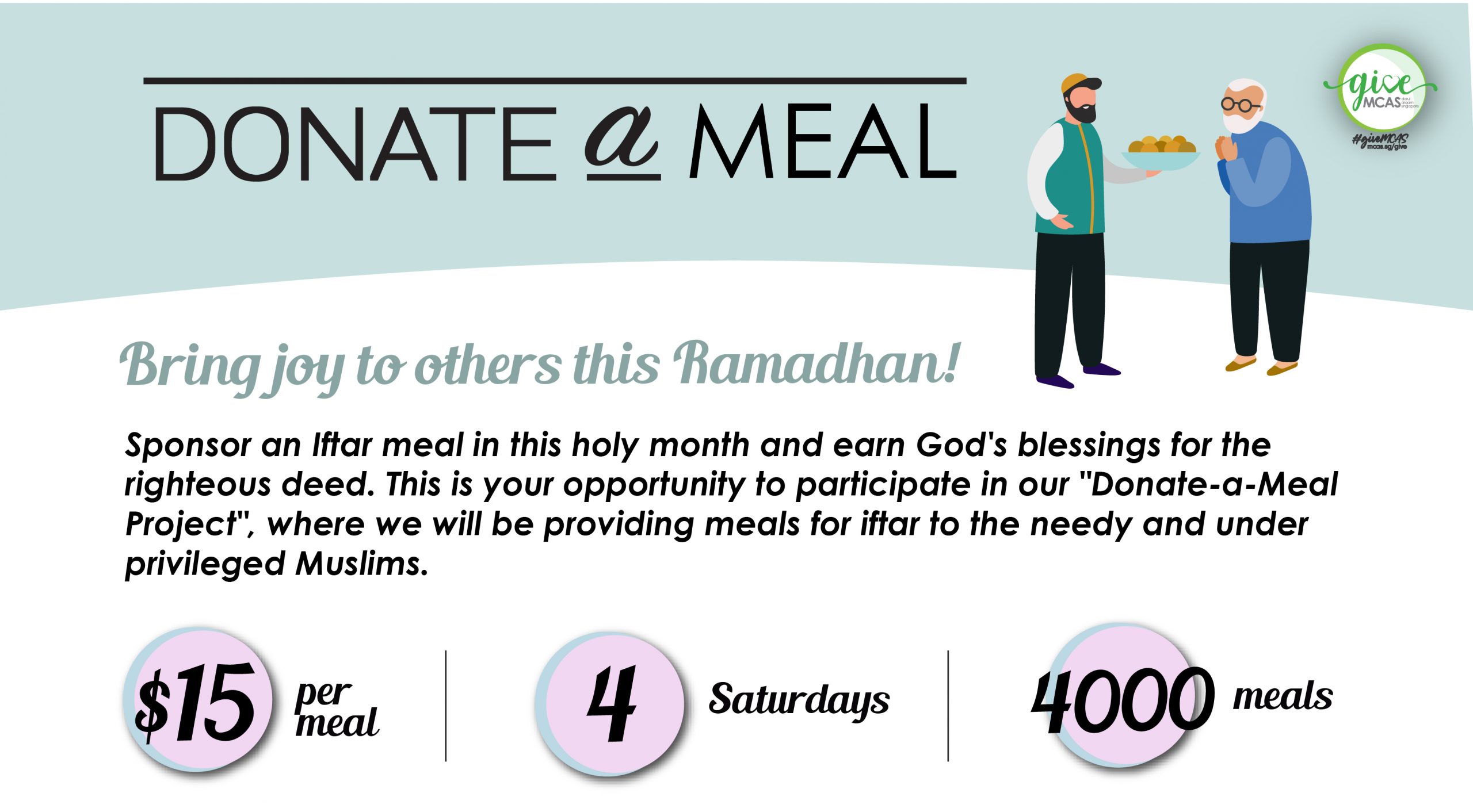 MCAS Darul Arqam is organizing a larger scale charity programme
that aims to deliver 1000 packed food to 1000 beneficiaries per week,
with a total of 4000 packed food to be delivered
this Ramadhan by our 200 volunteer riders.
Thank you for your contributions.
Donations for Donate-A-Meal campaign are now closed.
We do not accept aymore payment for this campaign.