Qurban Drive 2022
Date: 31/07/2022

Time: 9:30 am - 2:30 pm
Location
Muslim Converts' Association of Singapore, Darul Arqam Singapore
Event details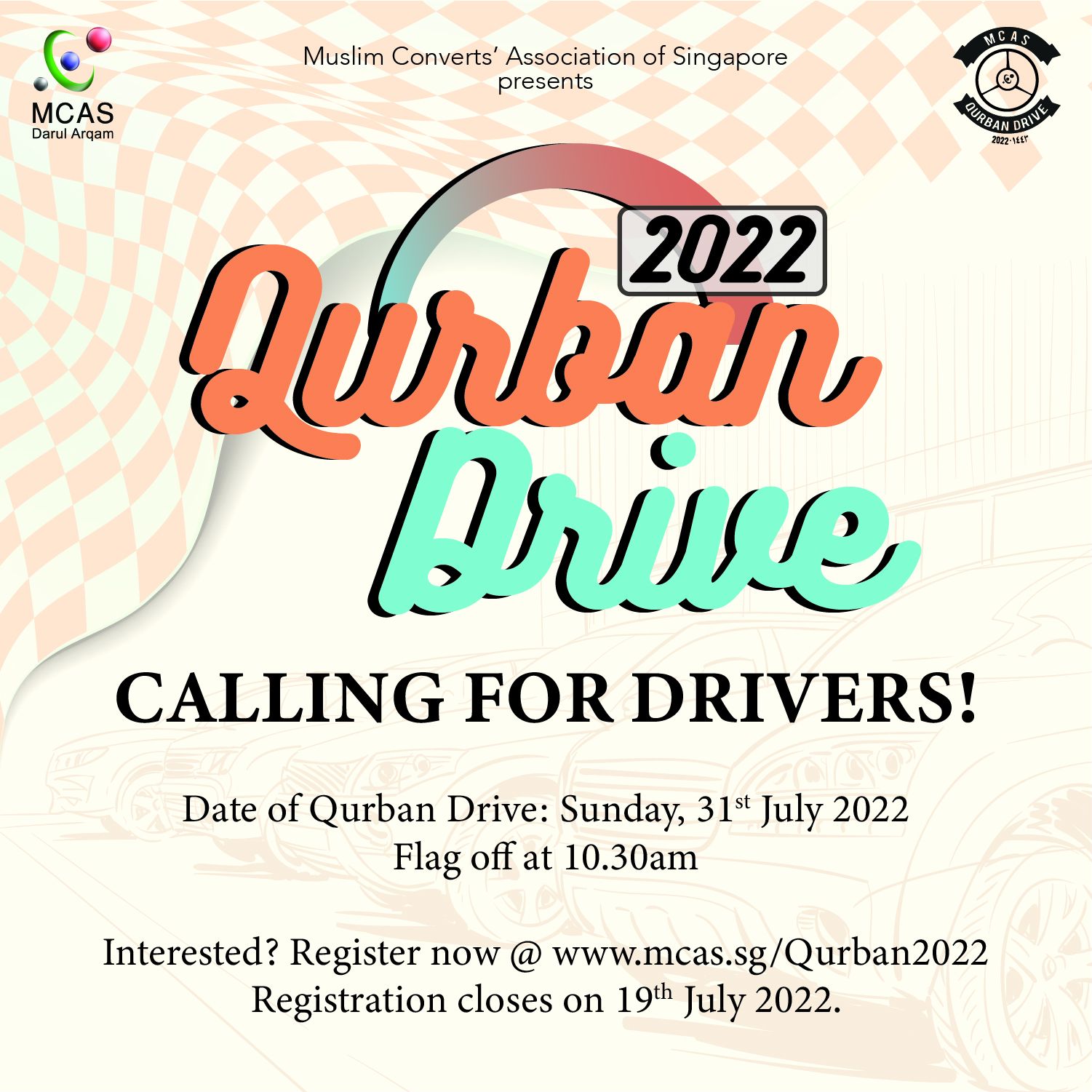 Event: Qurban Drive 2022
Day & Date: Sunday, 31 July 2022
Event Time: 9.30am to 1.00pm
Delivery Quantity: up to 10 Qurban packages per car
Reporting Venue: MCAS, 32 Onan Rd, The Galaxy, S424484
Notes
1. Please ensure car boot is empty and clean for Qurban Meat packages.
2. Please ensure no valuables are placed in the car during the event.
3. Drivers are welcomed to bring along family members/relatives/friends, but must comply with the prevailing Safe Management Measures for Covid-19 at the time.
4. If you wish to register for groups of vehicles, please directly email us at volunteer@mcas.sg
5. Your distribution center will be allocated based on the operational needs not base on preference.
About Qurban Drive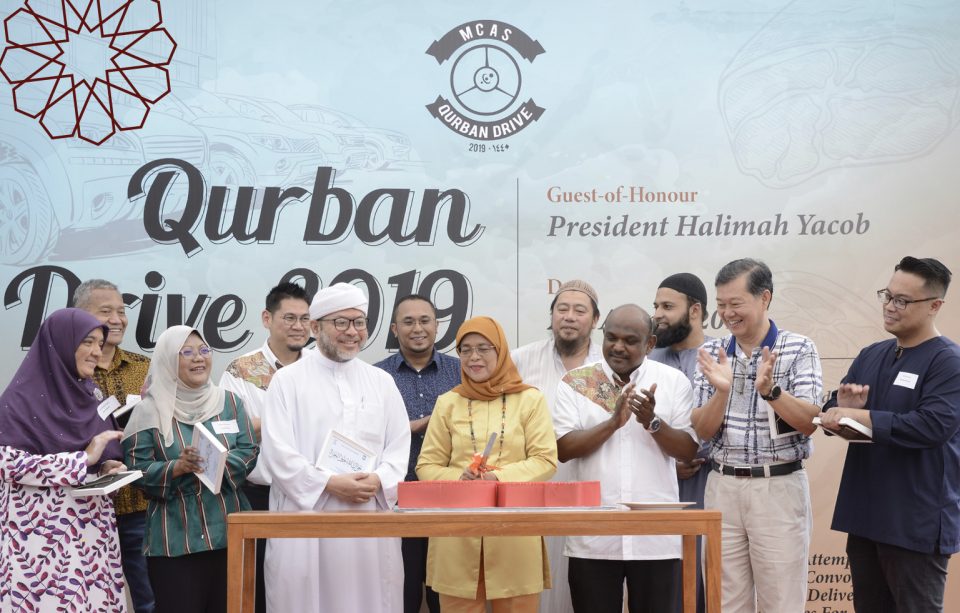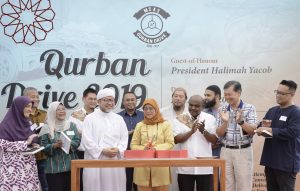 MCAS Qurban Drive was first launched in Year 2017. Our objective is to create awareness on the significance of Qurban and the values that it instils, especially to our new Converts, as well as to promote the act of giving in celebration of Eid‐ul Adha. A total of 1,200kg Qurban meat were distributed to MCAS' Fakir Miskin clients.
In 2019, we set a new Singapore Record for having the Largest Convoy of Vehicles Delivering Groceries for Charity. Our event was graced by the President of the Republic of Singapore, President Halimah Yacob. We collaborated with several Malay‐Muslim Organisations to reach out to these disadvantaged families. MCAS will be sharing portions of our Qurban meat to other Muslim organisations, where they will distribute the meat and groceries on our behalf. An estimated 1000 families benefited from this distribution. Eighty percent of these beneficiaries are made up of recipients from participating organisations which comes under the category of Fakir Miskin/ Converts/ Elderly Aid. We have delivered 2000kg Qurban meat sponsored by Al‐Falah Academy SG and Hezom International.
This year, we hope to touch the hearts of the families and uplift their spirit this Eid‐ul Adha, with the intention to strengthen the bond of our Muslim brothers and sisters.
Fill up the form below if you are interested to be part of the delivery team. (Registration for Drivers are open now. Maximum of 70 drivers only)
Indicate your interest by registering as volunteer driver now. 

Important:
1. This is a registration to indicate your interest to participate. If you are selected, you will be notified via email on 21 July 2022. Please check your email inbox (including spam box). A verification link to accept will be in the email. Those who did not respond to the email or attend the driver briefing on 22 July 8.00pm will be dropped and your slot will be given to the next applicant.
Incomplete submission will be rejected.

We are sorry.

At this moment we have reached the limit for registration of interest. Please visit this page again on 23 July 2022 12 noon. We will reopen the registration if need be.