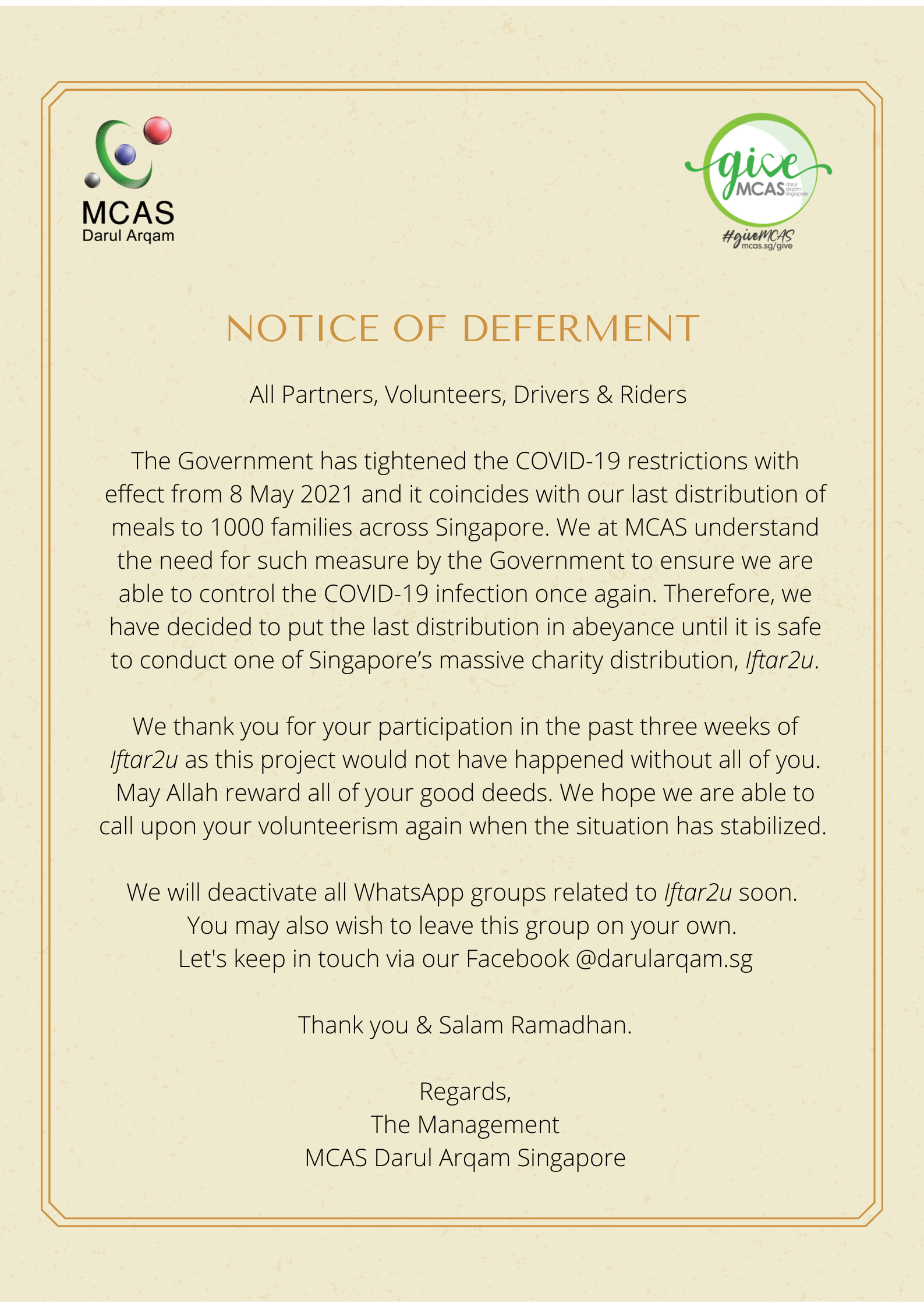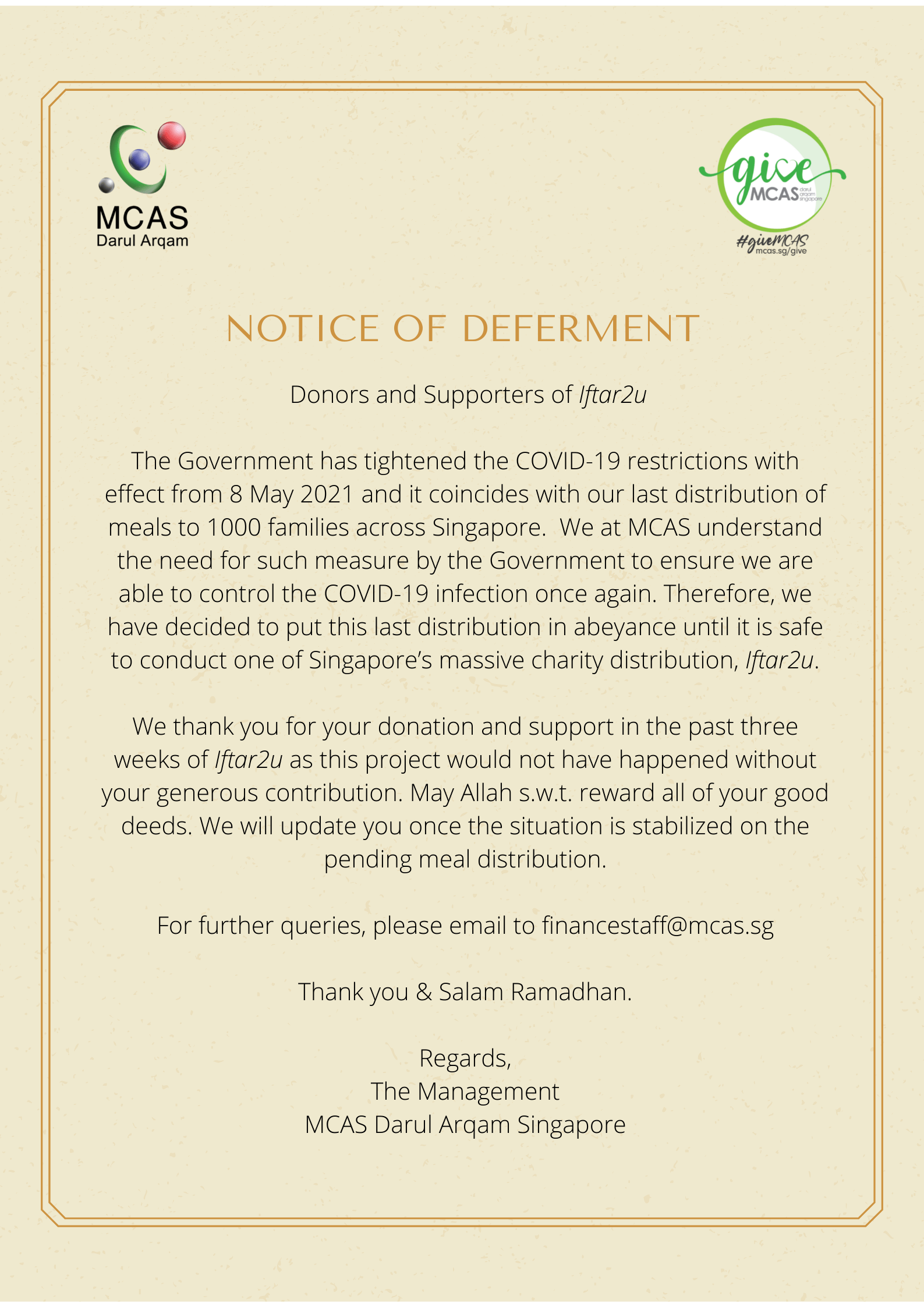 2021 Ramadhan Iftar2U
Volunteer Rider Pre-Registration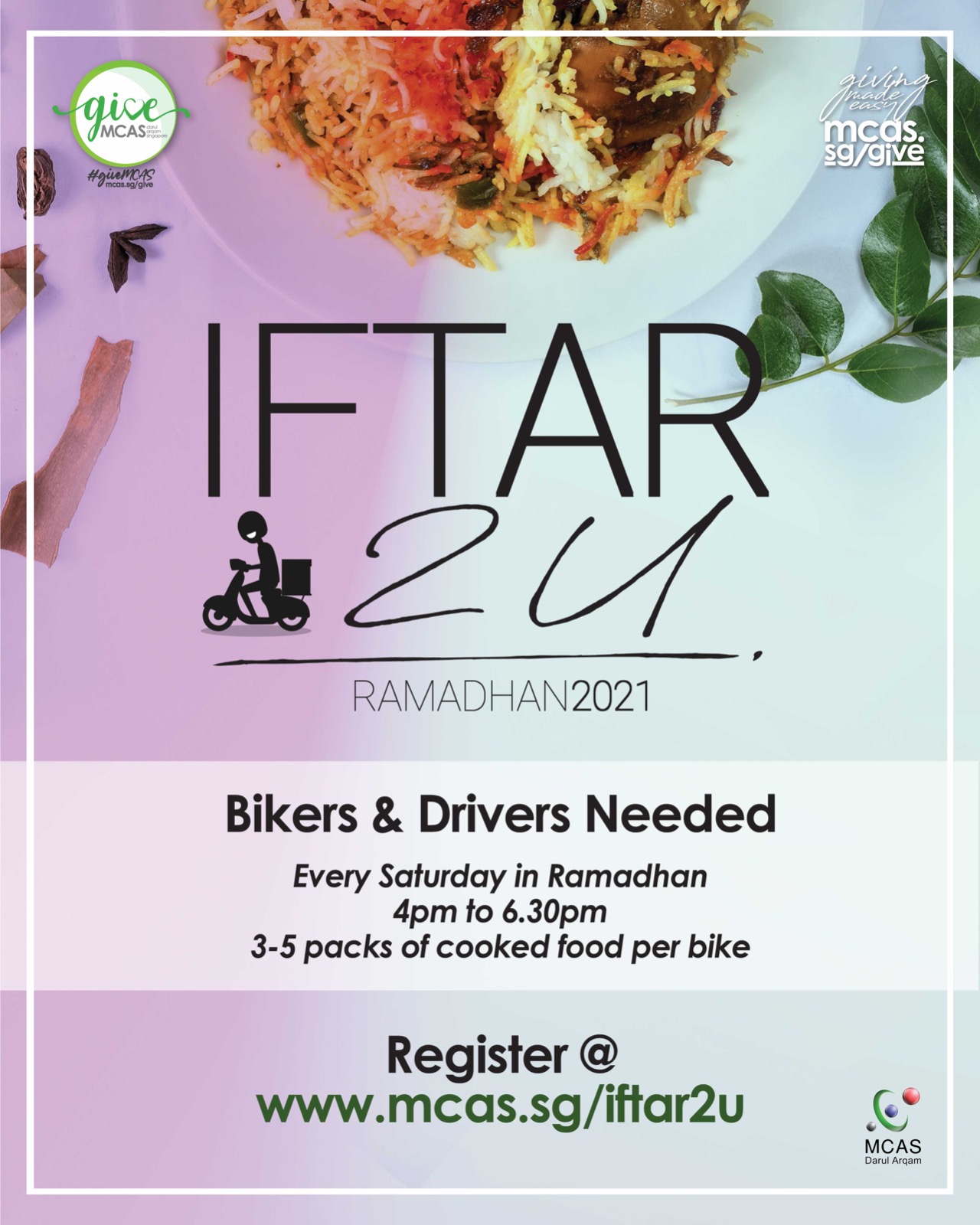 Attention: Registered bikers/drivers Please check your email for riders/drivers briefing this Saturday at 8.30pm. We will be sending a Zoom link to the briefing. Please try to attend it.
Event details
Event: Iftar2U 2021
Day & Date: Every Saturday in Ramadhan
Event Time: 4pm to 6.30pm
Delivery Quantity: 5 pack of cooked food per bike
Reporting Venue: Will be assigned

Notes
1. Please ensure motorcycle box is empty and cleaned for food package.
2. Please ensure no valuables are placed in the bike during the event.
3. If you are driving car/van, you are also welcomed to join, but priority will be given to bikers, we do need van
4. Bikers group are encouraged to contact us at volunteer@mcas.sg to get Biker Group Code

The Event Programme details will be sent via email 1 week before the event.


Please note that this is a pre-registration, we will be sending you an email confirmation. Please check your email for further information/instruction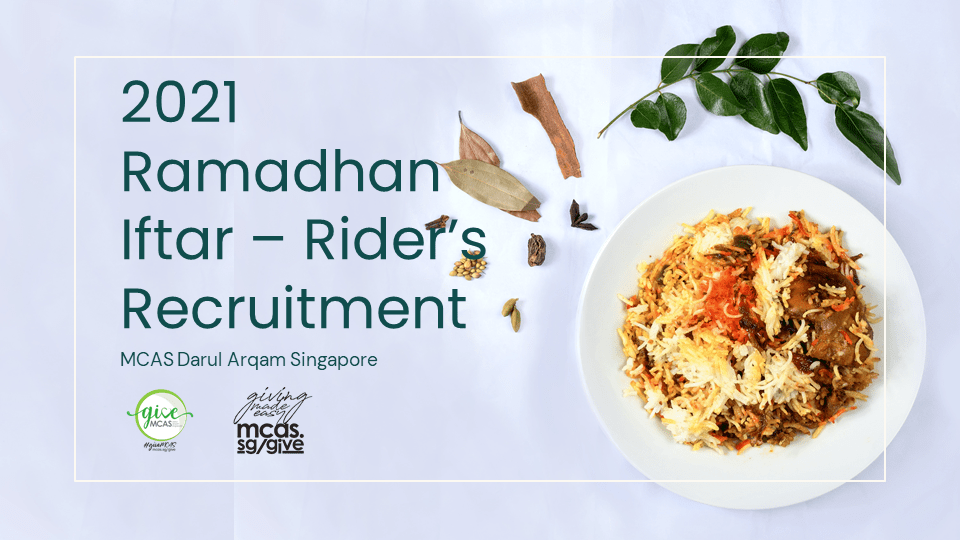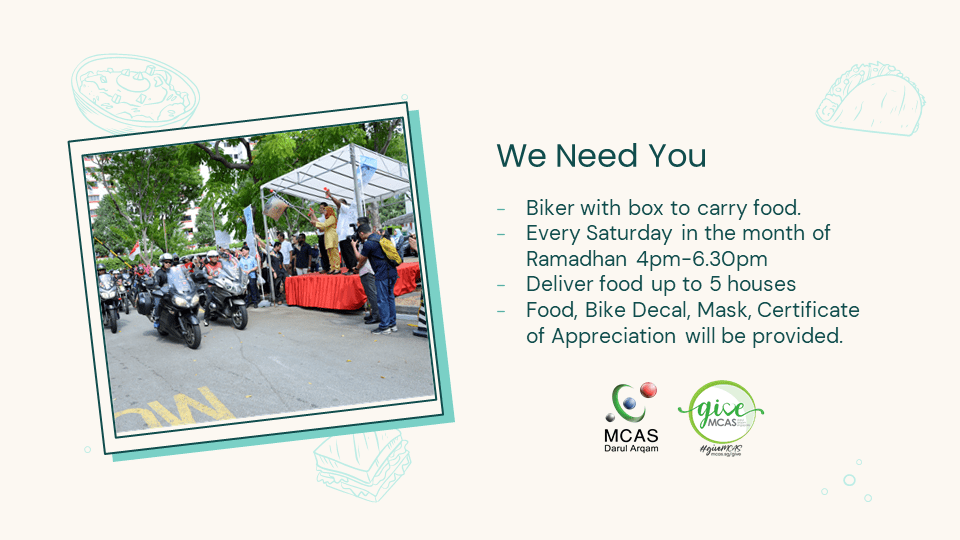 About Ramadhan Iftar2U 2021
The association has been organizing weekly mass Iftar for our members, volunteers, converts, born muslims, and public every Saturdays in the month of Ramadhan, prior to covid-19 pandemic.
In 2020, MCAS were unable to prepare any iftar project as the country was in Circuit Breaker. This year, we wish to conduct a contactless food delivery to our beneficiaries and their family member.
Building on the success stories of 2019 and 2020, we are confident to organize a larger scale charity program that aimed to deliver (per week) 1000 packed food to 1000 beneficiaries by utilizing 200 bikers from 5 different corners of Singapore. (40 bikers each location).
We need your support by signing up as biker/driver to make this massive program a success. If you know anyone who might be interested to sign up as volunteers, send them this page www.mcas.sg/iftar2u
In the month of Ramadhan, we want to share our joy of iftar with our brothers and sisters across Singapore by helping to deliver delicious food to their table.



If you wish to support this good deed, you can now donate a meal www.mcas.sg/donateameal.