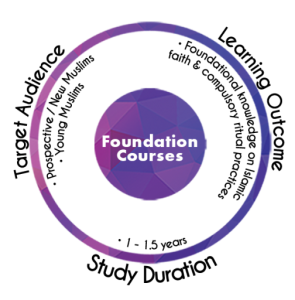 Foundation
Learners will acquire foundational knowledge on Islamic faith and its main ritual practices, and the wisdom behind practices.
Target Audience
Prospective Muslims
New Muslims
Young Muslims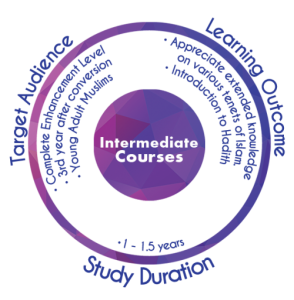 Intermediate
Learners will appreciate extended knowledge in various tenets of Islam. Learners will also be introduced to the Science of Prophetic Traditions (Ahadith).
Target Audience
Completed Foundation Level
2nd year after conversion
Young Adult Muslims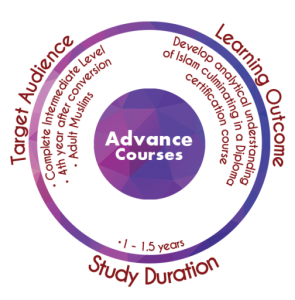 Advanced
Learners will develop analytical understanding of Islam through a Diploma Certification course, as well as appreciate the knowledge-seeking tradition of the scholars (Ulama).
Target Audience
Completed Intermediate Level
3rd year after conversion
Adult Muslims
You May Be Interested In: