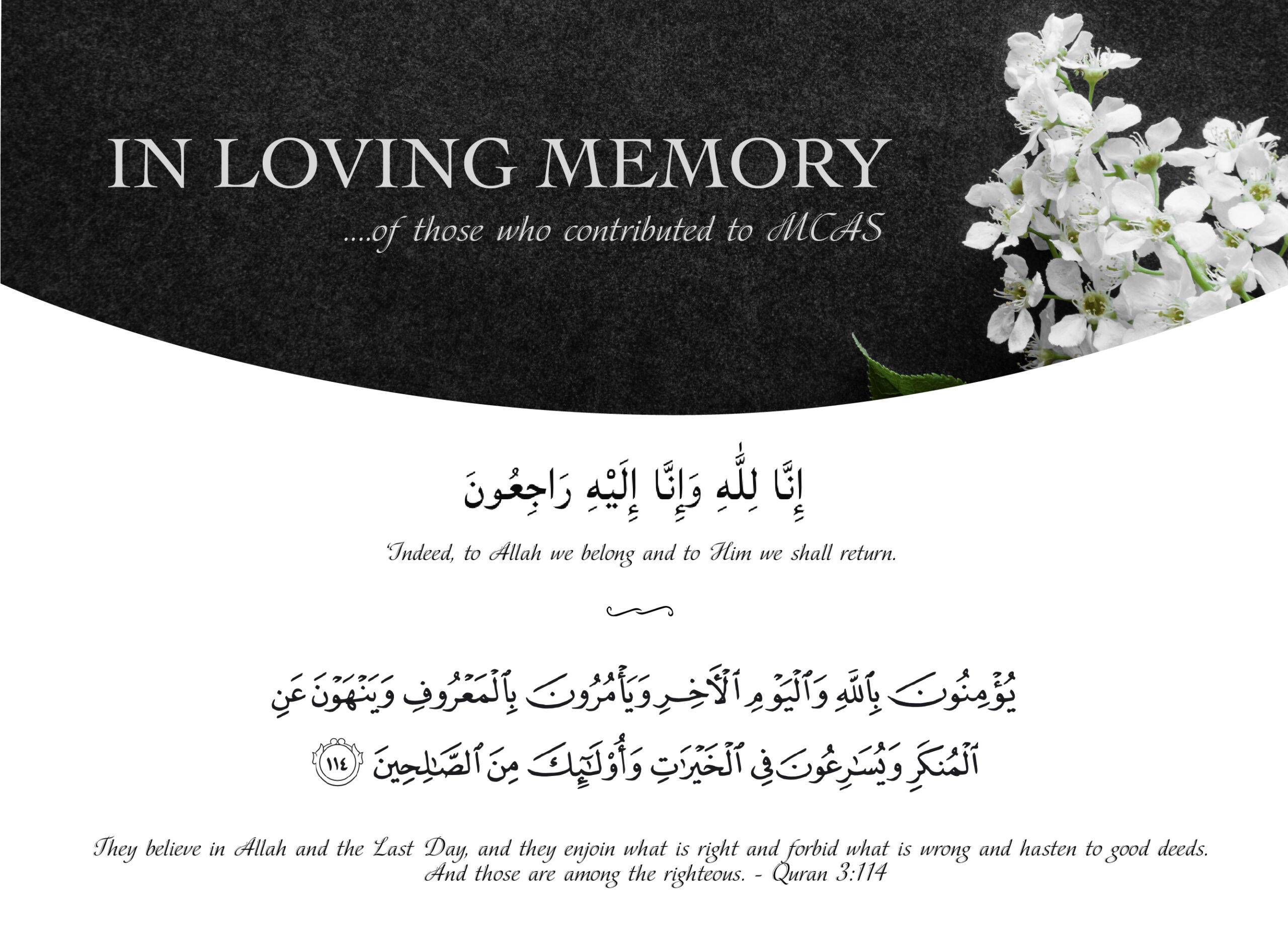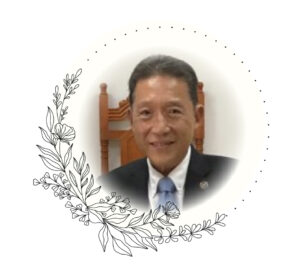 Mah Li Jaafar
1949 - 2021
_____
Bro Jaafar Mah was one of the pioneers of MCAS. He had served MCAS as a Council Member from 1991 to 1995. He continued to serve MCAS as a Volunteer dominantly coaching Converts in Islamic practices. He was also one of the Registrar for conversion. He led lectures to our Mandarin speaking Converts. His contributions to MCAS were significant and could never be measured.

Lily Khoo @ Shahira
1938 - 2021
_____
Sis Lily Khoo @ Shahira became a MCAS Council member from 1995 to 2014.  One of the longest serving Council Members, Sis Shahira dedicated herself in volunteering with MCAS.  She has taught solat tutorial to new Converts and being more than a mentor to them.  She was an active volunteer during Ramadan especially serving food for our members during Iftar.  She has contributed tremendously to develop MCAS to what it is today.

Mohamed Salleh Bin Mohamed Abdul Hamid
1938 - 2021
_____
Al-Marhum Ustaz Salleh started teaching at MCAS in the late 1990s. Having studied under the tutelage of one of the great scholars of Singapore, Al-Marhum Sheikh Omar Al-Khatib, Ustaz Salleh felt the obligation to share his knowledge at MCAS to benefit and guide the Converts. Ustaz Salleh had taught various Fardhu Ain subjects at MCAS, His contributions and heritage, various thematic Fiqh based on the teaching of Sheikh Omar Al-Khatib, can still be found at the MCAS English Islamic Bookshop and among the latest addition is 'The Chapter of Prayer', which is the translated edition of the 'Fiqh Sholat (Part 1)'.


Muhammad Amin Teo
1949 - 2022
_____
Brother Amin Teo had rendered much of his time and efforts generously, in ensuring the converts' welfare and wellbeing are well taken care of. Brother Amin was fondly known as "Abang Long" (oldest big brother) by many of the converts at MCAS, a much beloved brotherly figure to many who know him. Brother Amin had also been one of our registrars at Darul Arqam, facilitating the conversions of our new Muslim brothers and sisters.

Abdul Azees bin Abdul Karim @ Razees
1957 - 2022
_____
Allahyarhan Bro Abdul Azeez bin Abdul Kareem, fondly known as Bro Razees, had been a long-time volunteer of the Association. Bro Razees was a former Council and Exco member of the Association, who had rendered his services especially in Converts' Development Division, Education and Dawah Divisions. In 2022, Marhum Razees was awarded the "Lifetime Achievement Award" by the former President, Bro Imran Kuna, during the Eidul Fitri 2022 celebrations.