Single session
Conducted every Saturday & Sunday except Public Holidays
Time: 10am to 12.30pm
Walk-in, no registration required
Every newcomer to Darul Arqam is encouraged to attend this course. It offers an introduction to Islam and serves as the basis to other courses at Darul Arqam.
Topics include:
Belief in the oneness of the Almighty God (Tawhid)
Prophet Muhammad (SAW) and the earlier Prophets (AS)
Completeness of God's guidance
Explanation on common Islamic terms
Becoming a Muslim
Overview of Darul Arqam and its services
These are the upcoming dates for KIS (Saturday & Sunday)
CLICK TO EXPAND: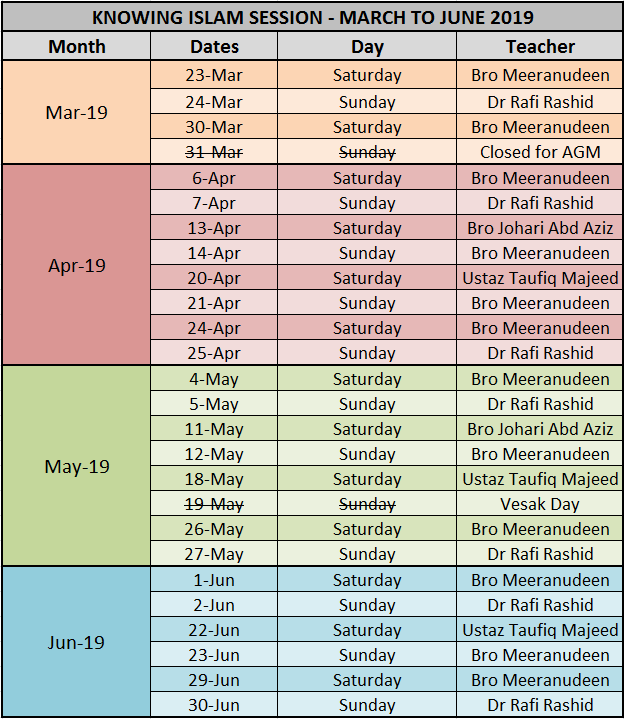 *Teachers' availability is subject to changes. Thank You
You May Also Like..
Important Links
For further information on courses, kindly contact:  Education Division
Here are the upcoming cycles:
No Events